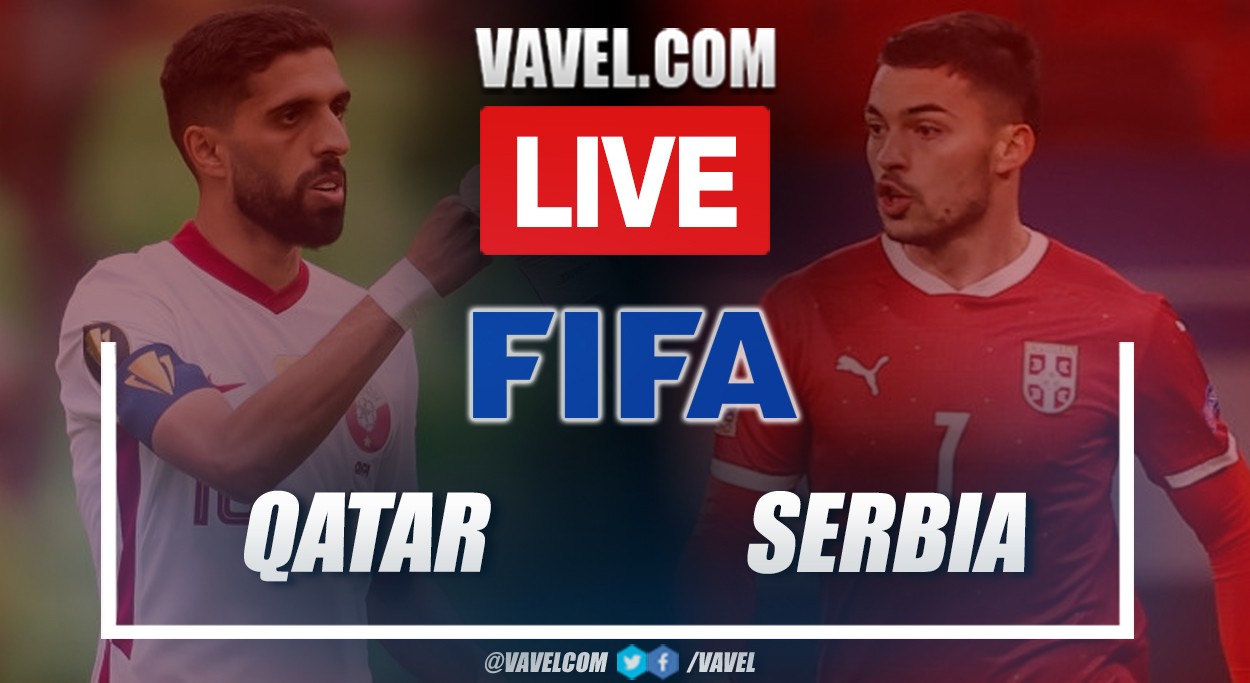 Thanks!
90+2' End of match!
90+1' Saad Al Sheeb saves the fifth goal!
90' Additional time
85' Substitution in Qatar
85' GOOOAL by Serbia!
84' SAAD AL SHEEB SAVES!
80' Final stretch of the match
76' Substitution in Serbia
74' Serbia almost scores!
73' Double substitution in Qatar
70' 20 minutes left to go
65' AL SHEEB SAVES!
63' Substitution in Serbia
61' Double substitution in Qatar
60' GOOOAL for Serbia
55' Double substitution in Serbia
50' The match is still going the same way
Second half begins
Match statics, in Gioscore.com
45' End of first half
41' Serbia came closer
40' Last minutes of the first half
34' Duricic had it!
30' Half hour of match
23' Qatar fails to look good
18' GOOOOAL by Serbia
15' First quarter of an hour
10' Qatar is encouraged
2' GOOOAL for Serbia
Match starts!
Referee's Team
Substitutes - Serbia
Starting XI - Serbia
Substitutes - Qatar
Starting XI - Qatar
Players take the field
The start of the match is near
Serbia's players also ready for the game
Qatar locker room ready
Statements - Serbia
Statements - Qatar
We start!
Tune in here Qatar vs Serbia Live Score!
How to watch Qatar vs Serbia Live on TV and online
What time is Qatar vs Serbia for Friendly Match?
Last five reults - Serbia
Last five results - Qatar
History Qatar vs Serbia
Serbia, preparing for the qualifiers
Qatar is still searching for its best version
The match will be played at the Nagyerdei Stadion
Welcome to VAVEL.com's coverage of the 2021 Friendly match: Qatar vs Serbia Live Updates!