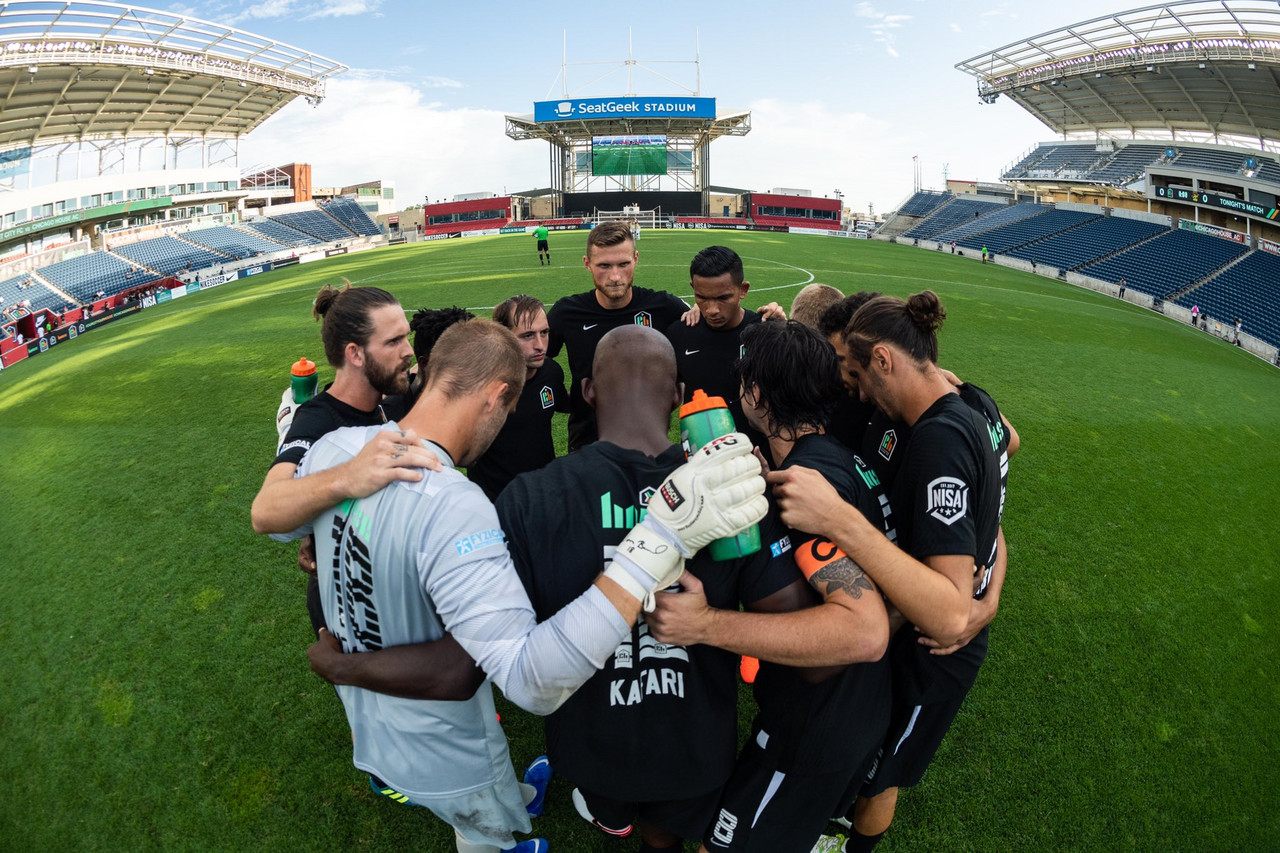 Two NISA sides who have had poor starts to the season face off on Saturday as Michigan Stars FC hosts Chicago House Athletic Club at Romeo High School Stadium.
Michigan began the campaign with two losses, and they then tied two out of their next three games 0-0, with both of those results coming against Stumptown AC. However, between those draws was an impressive 2-0 victory away to New Amsterdam FC. All in all, this year has been a bit of a mixed bag for them, but a big win this weekend could lead to a good run of form.
Chicago's struggles are partially thanks to a rough schedule. They've had to play the defending champions Detroit City FC twice, and even though they came close in each match, they ultimately lost both. A blowout defeat at home to New Amsterdam was their worst showing of the season by far, but they have at least won once, as they beat Stumptown 1-0 in their second contest. It is important to remember that this is an expansion side, of course, and that they have shown glimpses of promise and potential during their brief existence. Whether or not they can put it all together remains to be seen, though.
Predicted lineups
Michigan Stars FC: Mkuruva, Schneider, Chalbaud, Amoo-Mensah, Aidoo, Suchecki, Frank, Majano, Juncaj, Nuel, Maric
Chicago House AC: Novotny, Kidd, Sulia, Abidor, Kozielek, Huffman, Conner, Kafari, Bennett II, Morris, Wójcik
Ones to watch
Drew Conner
Chicago's going to need a little bit more out of Drew Conner.
All things considered, Conner is their main man. He was the first signing in club history, and he's the current captain. He's also the most well-known player on the roster, having previously featured for the Chicago Fire in MLS. As a result, there was some pressure on him going into the campaign.
He's not quite delivered just yet, though.
That's not to say the midfielder has been bad or anything. A consistent performer this year, he's put in a solid shift almost every single week. However, it hasn't been enough for the House, as they've lost three out of their first four. He's only had one goal contribution in that time, and that came via a converted penalty kick in the season opener.
Conner is too talented to just be good enough, especially at this level. He's quality on the ball, able to dribble past defenders and drive forward in order to open up space and create chances. He can pass as well, either pinging the ball across the pitch or playing killer passes in the final third.
He's proven that he can be a game-changer in MLS, and he now needs to show that he can do the same in NISA. If he does, then Chicago could become a real threat.
Tatenda Mkuruva
Michigan has kept a clean sheet in each of their last three games, and Tatenda Mkuruva will aim to continue that streak this weekend.
The first-choice goalkeeper this year, Mkuruva has done well as of late despite a rocky start to the campaign. As mentioned earlier, he hasn't conceded a goal in three games, with no one scoring on him since mid-August. That's a remarkable turnaround considering the Stars gave up six in their first two matches.
At 6'2", he isn't the most intimidating presence in net. However, what he lacks in size he makes up for in speed and agility. He's very quick on his feet, and he's got remarkable reflexes as well, which leads to some truly impressive saves.
A former Zimbabwe international, Mkuruva will likely need to be in top-form in this contest if he wants to secure another clean sheet. Chicago can be dangerous going forward, and if they're playing well, then they can create a number of chances.
The goalkeeper won't want to be beaten, though, and considering the way he's been playing recently, he might not be.
Last time out
This meeting will be the first-ever between the two sides.
How to watch
The match kicks off at 2:30 p.m. CST, and it will air live on chicagohouseac.com and michiganstarsfc.com.