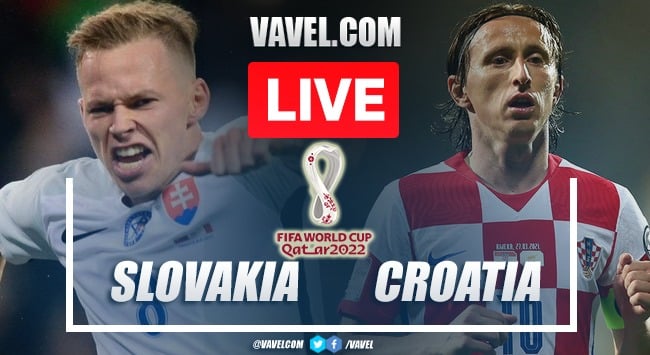 Thank you!
Goal of today's match
And the game is over !!
Yellow card for a Slovakian player
And the referee decides to add 4 more minutes
Min 89: What a save by Ivusic!!
Min 85: What a goal for Croatia!!!!!
Change for Croatia
Changes for Slovakia
Changes for both teams
Changes for Croacia
And the second half starts!
And the first half ends!!
First yellow card of the match
Min 27: great defending by Croatia!!
Min 26: What a save from Ivusic
Min 21: Mistake by Sosa!
Min 18: What a Block by Skriniar!!
The top scorer from Croatia is on the bench!
Min 10: What a shot from Orsic!!!
The all time goalscorer from Slovakia is playing!
Min 4: Shot from Croatia!
Aaaaand the match starts!!
Domagoj Vida starts!
Starting XI for Croatia
Starting XI for Slovakia
Tweet from Croatia
Croatia can't count on their best player!
Slovakia have one player that will miss the match!
Croatia have won many more times!
Can Croatia be in a third World Cup in a row?
Can Slovkia return to the World Cup?
Player to watch from Croatia: Ivan Perisic
Player to watch from Slovakia: Milan Skriniar
Last XI for Croatia
Last XI for Slovakia
When and where to watch the match?
Some of the times to watch the match!
Croacia have won 2 out of 4 matches!
Slovakia haven't lost!
Great match!
Welcome to all VAVEL readers