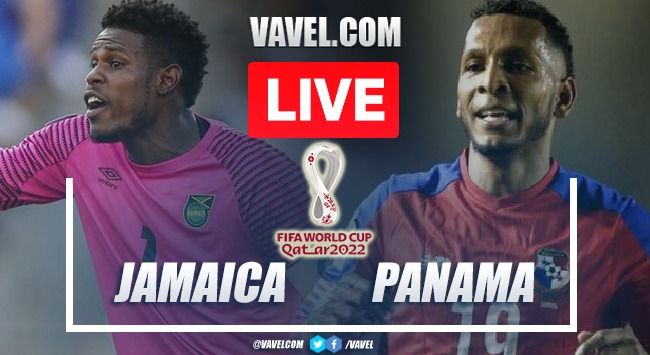 Thanks for tuning in
Jamaica 0-3 Panamá
90´ + 5
90´ + 1
90´
Jamaica 0-3 Panama
82´
76´
72´
71´
67´
66´
63´
61´
60´
55´
49´
Second half kicks off in Jamaica!
45´ + 1
45´
Jamaica 0-2 Panama
40´
37´
30´
23´
Jamaica 0-1 Panama
13´
12´
5´
1´
The meeting begins!
Ready!
LIneup: Jamaica
Lineup: Panama
Jamaica goes for its first win
Absence
Antecedents
Panama already recognizes the playing field
Ready!
Tune in here Jamaica vs Panama Live Score
What time is Jamaica vs Panama match for World Cup Qualifiers?
How did they both arrive prior to the playoffs?
Key Player Panama
Key Player Jamaica
Last lineup: Jamaica
Last lineup: Panama
Jamaica: Urgent need for points
Panama: For an early bird ticket
The Kick-off
Welcome to VAVEL.com's LIVE coverage of the 2021 World Cup Qualifiers: Jamaica vs Panama!