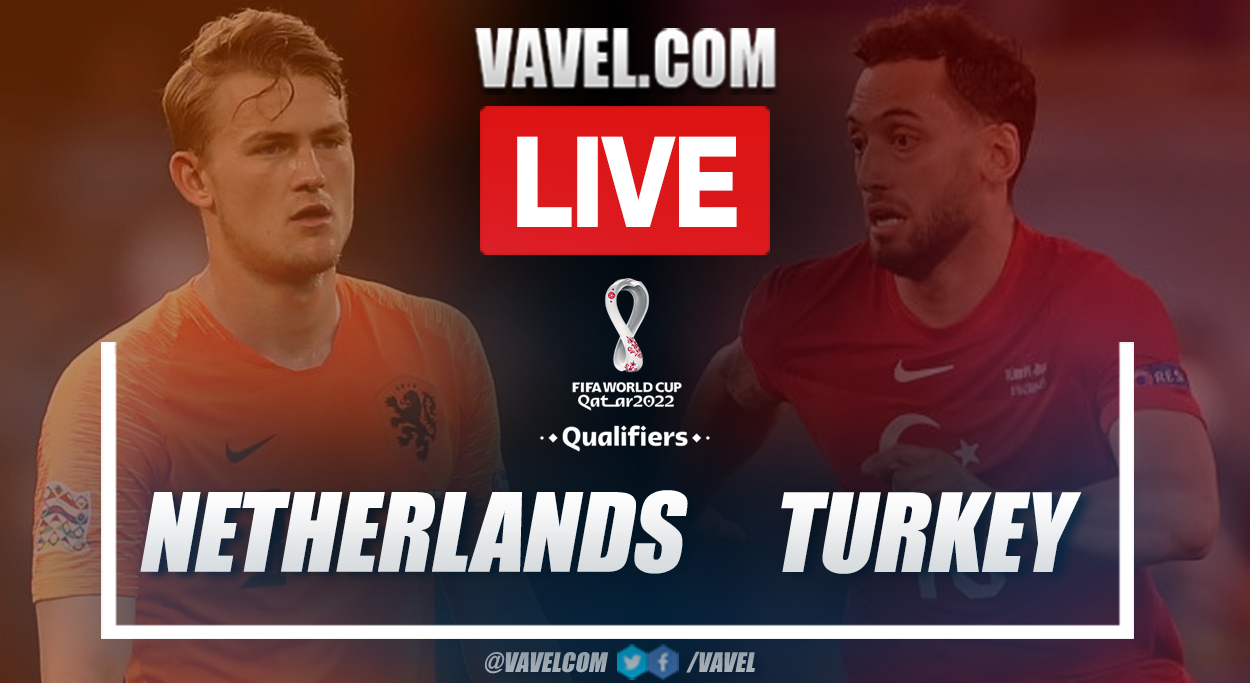 Thank you
THE MATCH IS OVER! ✅
90'+2 TURKEY GOOOOOOOOOAL ⚽
90' NETHERLANDS GOOOOOAAL ⚽
87' Turkey Substitution 🔁
85'
80' NETHERLANDS GOOOOOOOOOAL ⚽
78' 🟨
76'
75'
70' Netherlands substitutions 🔁
68'
65' Turkey substitution 🔁
64'
61' Netherlands substitutions 🔁
59'
58' 🟨
53' NETHERLANDS GOOOOOOOOOAL⚽
49'
47'
START OF THE SECOND HALF! 🕕
Turkey substitution 🔁
Netherlands Substitution🔁
END OF THE FIRST HALF! ✅
45' ⌚
44' 🟥
43'
40'
38' NETHERLANDS GOOOOOOOOOOAL ⚽
36'
35' Ball possession
33'
31' 🟨
29' 🟨
25'
24'
22'
19'
16' NETHERLANDS GOOOOOOOOOAL ⚽
14' 🟨
11'
9'
7'
4'
1' NETHERLANDS GOOOOOOOOOAL ⚽
THE MATCH BEGINS! 🕢
Minutes to go
Turkey Starting XI
Netherlands Starting XI
Weather in Amsterdam
Historial entre Países Bajos vs Turquía en enfrentamientos directos
The match fact
The last time the two teams played each other in the Netherlands
The protagonists arrive
Everything is ready!
Tune in here Netherlands vs Turkey Live Score!
How to watch Netherlands vs Turkey live on TV and online?
What time is Netherlands vs Turkey match for European Qualyfiers?
Turkey key player
Netherlands key player
Who will be the referee and his assistants?
Turkey and its good present
Netherlands, to respect its home
The match will be played at the Johan Cruyff Arena
Welcome to VAVEL.com's coverage of the European Qualifying match: Netherlands vs. TurkeyLive Updates!