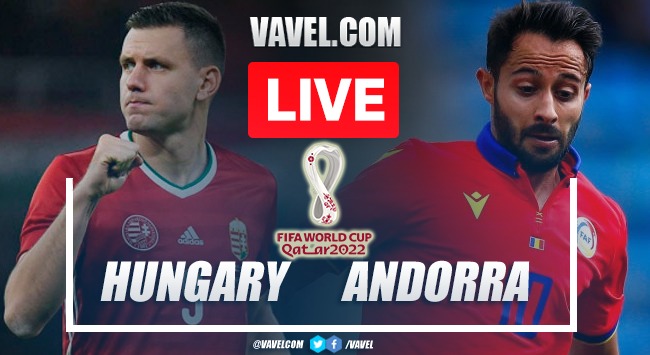 Thanks for tuning in
Hungary 2-1 Andorra
90´ +3
90´ +3
90´ + 3
90´ + 2
89´
82´
79´
76´
69´
64´
57´
49´
45´ + 3
45´
36´
33´
30´
19´
14´
12´
10´
5´
The meeting starts
Will the 18th come?
Soccer night in Hungary!
The historic night
Lineup: Hungary
Lineup: Andorra
Tune in here Hungary vs Andorra Live Score
What time is Hungary vs Andorra match for 2022 Wolrd Cup Qualifiers?
Key Player Hungary
Key Player Andorra
Last lineup: Hungary
Last lineup: Andorra
Hungary: Adding up is essential
Andorra: Not wanting to hit rock bottom
The Kick-off
Welcome to VAVEL.com's LIVE coverage of the International Frienldy Game: Hungary vs Andorra!