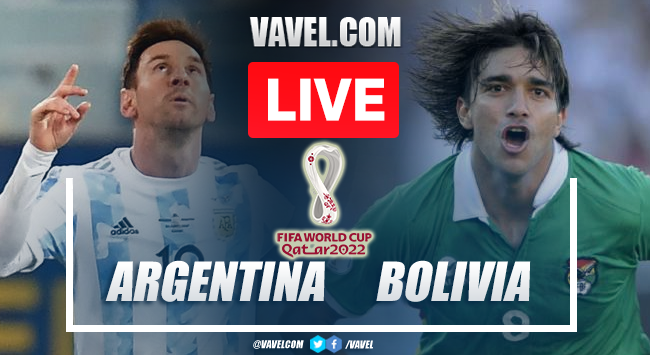 Summary
Thank you for following the VAVEL.COM webcast.
Argentina wins, likes and scores
The game is over!
80´
71´
This is how the goal was scored for Argentina
GOOOOOAAAAL
62´
60´
53´
Second half begins
End of the first half!
38´
31´
Goal cancelled
GOOOOOOOOOAAAAL
24´
21´
This is how the Argentinian goal fell
GOOOOOAAAAL
10´
7´
2´
The match begins!
IN MOMENTS WE BEGIN!
Curious fact: Argentina's toughest defeat
World Cup qualifying history
Little by little the fans are arriving at the Monumental!
How is the leaderboard in South America?
Argentina with confidence
This is how the albiceleste comes out!
Protocols to be followed inside the Stadium
Bolivia's lineup is ready!
There will be a full stadium
WEEKEND SCANDAL
Tune in here Argentina vs Bolivia Live Score
What time is Argentina vs Bolivia match for Qatar 2022 qualifying match?
Key Player Bolivia
Key Player Argentina
Bolivia last lineup:
Argentina last lineup:
Lastes Games:
The Stadium
In search of the feat
To show why they are the champions
The World Cup dream resumes
Kick-off time
Welcome to VAVEL.com's LIVE coverage of the Qatar 2022 qualifying match: Argentina vs Bolivia!