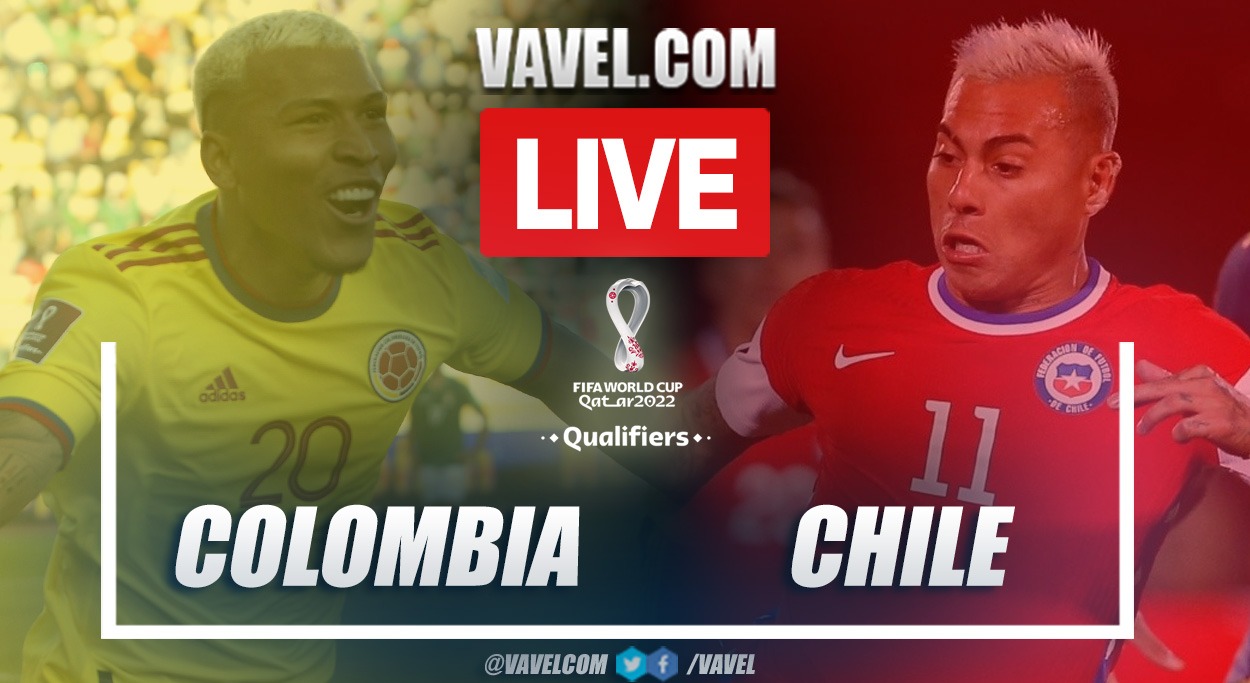 Thank you!
93' Match ends
90' Addition time
86' Chance for Colombia
83' Colombia looks to hold possession
80' The Chilean team attacks
77' Changes for Colombia
74' COLOMBIA'S GOAL!
71' Chance for Chile
68' Colombia changes
65' A fight in the middle of the field
62' Chile takes possession of the ball
59' The ball is fought for in the middle
56' GOAL FOR CHILE!
53' Chile comes closer
50' Chile's shot
47' Chile tries to wake up
Second half begins
Changes in Chile
47' End of the first half
45' Addition time
43' Colombia possession
40' The ball is held up in the middle
37' Chile is saved
35' Chile holds possession
32' Chile look for an equalizer
28' Chile is saved
26' Chile's option
23' Colombia possession
20' COLOMBIA SCORES!
19' COLOMBIA'S GOAL!
16' PENALTY FOR COLOMBIA!
14' Total control by Colombia
11' The match is constantly cut off
8' Chile tries to wake up from the local domination
5' ANNULLED!
4' COLOMBIA SCORES!
2' Local possession begins
Start of the match
Drawing of captains
Protocol acts
Teams take the field
Preparation
Pre-competitive activities
Chile's starting eleven
Arrival of the teams
Starting XI of Colombia
Coverage begins
Tune in here Colombia vs Chile Live Score
How to watch Colombia vs Chile Live Stream on TV and Online?
What time is the match Colombia - Chile of the Qualifiers Qatar 2022?
Chile's Call-Ups
Colombia's call-up list
Key player for Chile
Colombia's key player
Chile tries to score points
Colombia looking for a return to victory
The match will be played at the Metropolitano Stadium
Welcome to VAVEL's coverage of the Qatar 2022 Qualifying match