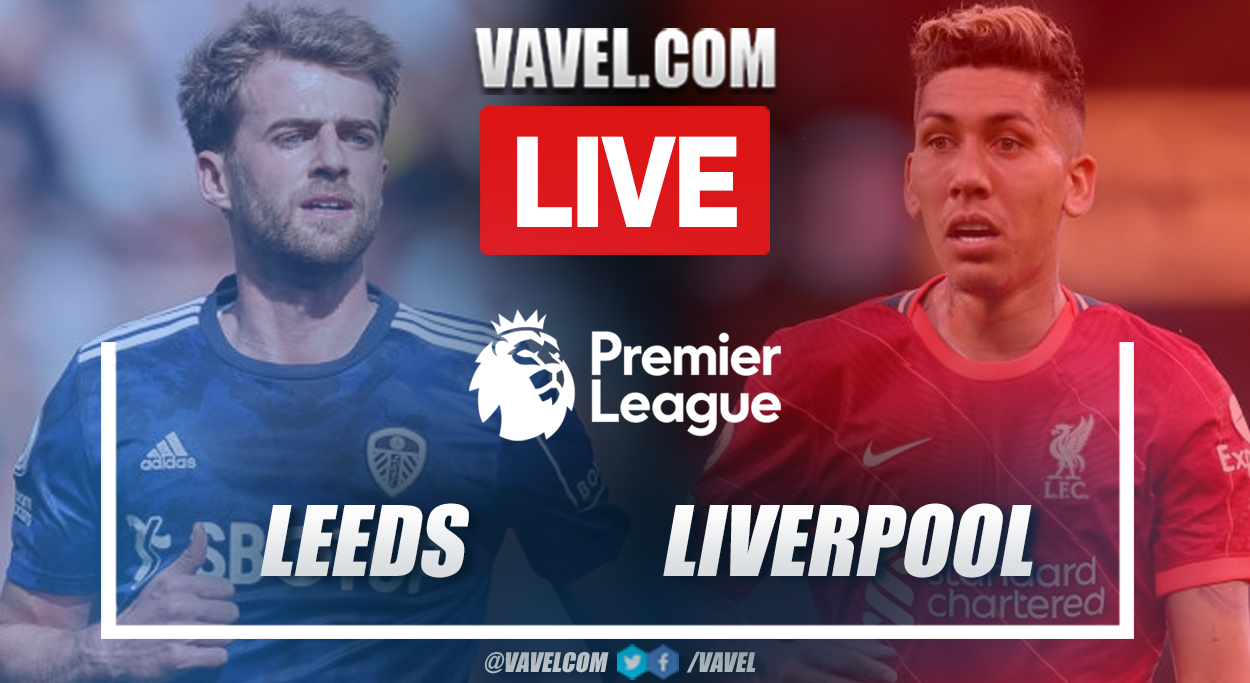 Thanks
90+8' End of match
90+7' Alexander-Arnold tried
90+3' Substitution in Liverpool
90+2' GOOOAL for Liverpool
90' Additional time
88' Last minutes of the match
83' Bamford had it!
81' Mané had it!
78' Meslier Saves!
75' Leeds came closer
73' The match maintains a tense calm
68' Substitution in Leeds
63' Substitution in Liverpool
60' Red card
58' The game is stopped
56' Leeds approached
50' GOOOAL for Liverpool
49' Liverpool approached
Second half begins
45+2' End of first half
45' Additional time
44' Ayling missed it!
43' Last minutes of the first half
38' Liverpool approached
33' Substitution in Leeds
31' Mané tried!
30' Yellow card
27' Meslier saves!
25' Mané missed it
24' Goal disallowed
20' GOOOOAL for Liverpool!
15' Yellow card
14' Liverpool approached
10' First minutes
7' Liverpool approached
5' Alisson Saves!
Match starts
Teams to the field
Substitutes - Liverpool
Starting XI - Liverpool
Substitutes - Leeds
Starting XI - Leeds
Refree Craig Pawson stats
Referee's team
One year ago today...
Ellan Road, ready for this game
We start
Tune in here Leeds vs Liverpool Live Score!
How to watch Manchester United vs Newcastle live on TV and online?
What time is the Leeds vs Liverpool match?
Key player - Liverpool
Key player - Leeds
History Leeds vs Liverpool
Liverpool looking for the top of the table
Leeds to improve its points production
The match will be played at the Ellan Road Stadium
Welcome to VAVEL.com's coverage of the 2021-22 Premier League match: Leeds vs Liverpool Live Updates!