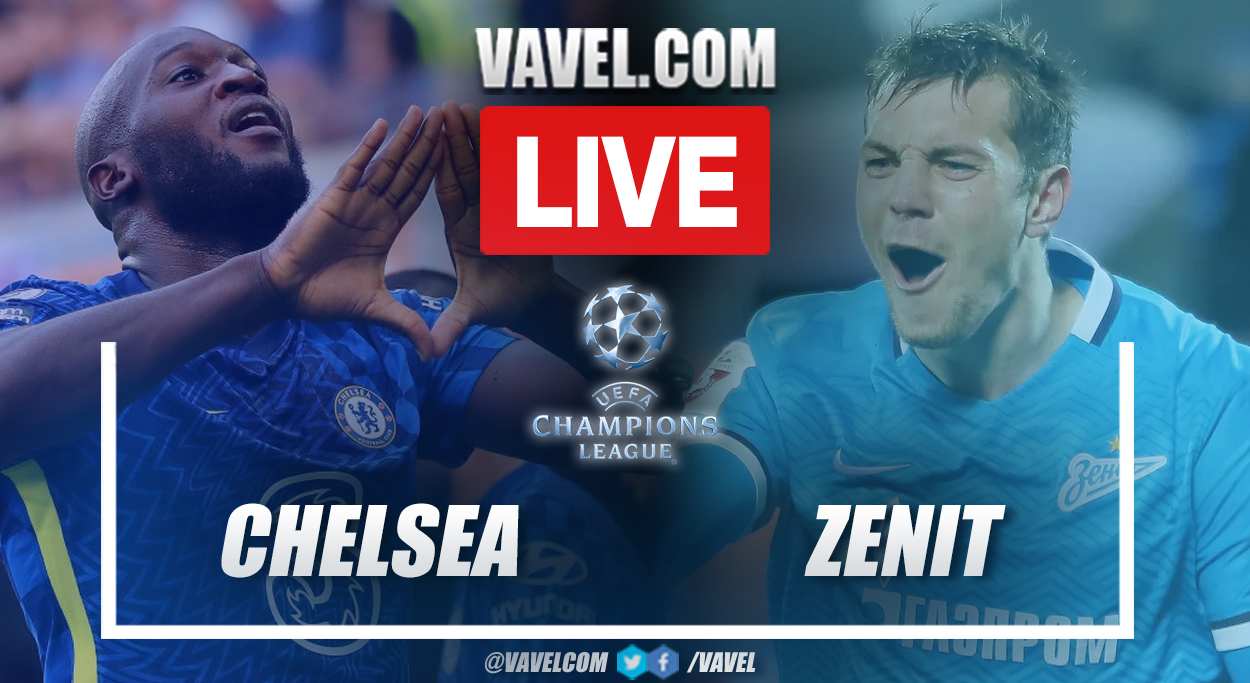 Thanks
90+5' End of match
90+4' Chelsea approached
90+3' Zenit have the last ball
90+2' Substitution in Chelsea
90' Additional time
88' Double substitution in Zenit
83' Double Substitution in Chelsea
82' Substitution in Zenit
80' Dzyuba missed it!
79' Chelsea came closer
75' Double substitution in Zenit
69' GOOOOALL for Chelsea!
68' Zenit came closer
65' Zenit holding on as best they can
63' Substitution in Chelsea
62' Yellow card
60' A little scare in the Chelsea box
55' First 10 minutes of the second half
50' Rudiger had it!
Second half begins
45' End of first half
45' Yellow card
40' Last minutes of first half
38' Zenit came closer
32' Chelsea come closer
30' Half hour of match
22' The game is still tied
17' Chelsea came closer
15' First quarter of match
10' Everything remains same
5' First minutes
Match starts
Equipo arbitral
Teams on the field
Substitutes - Zenit
Starting XI - Zenit
Substitutes - Chelsea
Starting XI - Chelsea
Last results - Zenit
Last results - Chelsea
We start
Tune in here Chelsea vs Zenit Live Score!
How to watch Chelsea vs Zenit live on TV and online?
What time is the Chelsea vs Zenit match?
Key player - Zenit
Key player - Chelsea
First time of this duel
Zenit wants to surprise the champion
Chelsea and an unbeatable present
The match will be played at Stamford Bridge
Welcome to VAVEL.com's coverage of UEFA Champions League match: Chelsea vs Zenit Live Updates!