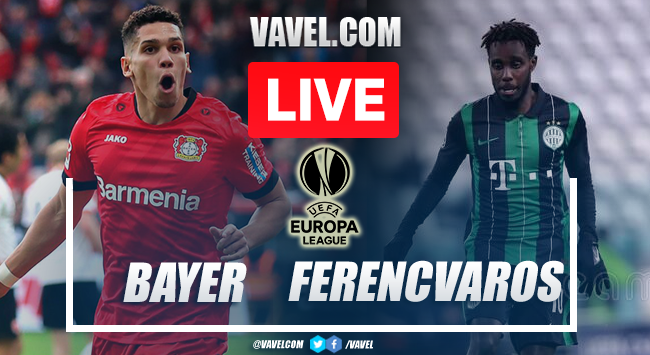 Summary
Thank you for following the VAVEL.COM broadcast.
THE GAME IS OVER
80´
74´
69´
63´
57´
50´
The second half begins!
End of the first half
39´
37´
31´
27´
27´
26´
17´
15´
11´
8´
4´
The game kicks off
In moments we start
To warm up
to row against the current
Congratulations from afar!
How are Ferencvaros coming along?
How are Leverkusen coming along?
Ferencvaros Line Up ready
Bayer Leverkusen Line-up
The Stadium
¡The Wait it's over!
Tune in here Bayer Leverkusen vs Ferencváros Live Score
What time is Bayer Leverkusen vs Ferencváros match for UEFA Europa League match?
Key Player Ferencváros
Key Player Bayer Leverkusen
Ferencváros last lineup:
Bayer Leverkusen last lineup:
Antecedents:
Referees
Recovering from Champions League failure
They want to make history
The road to Seville begins
Kick-off time
Welcome to VAVEL.com's LIVE coverage of the UEFA Champions League match: Bayer Leverkusen vs Ferencváros!