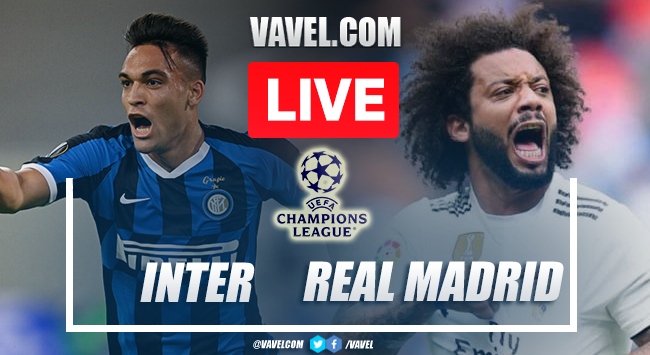 Thanks for tuning in
Inter Milan 0-1 Real Madrid
Good Real Madrid
90'
86´
83´
73´
71´
68´
66´
60´
56´
53´
41´
28´
24´
14´
7´
6´
The meeting has begun!
Ready
We are about to start
This is how they warm up from the San Siro
Already recovered
Lineup Inter de Milán
Lineup Real Madrid
All set from the dressing room
Statement by Carlo Ancelotti
Statements by Karim Benzema
Tune in here Inter vs Real Madrid Live Score
How to watch Inter vs Real Madrid Live Stream on TV and Online?
Key Player Inter Milan
Key Player Real Madrid
Inter Milan: Going for supremacy
Last Lineup: Inter Miami
Last Lineup: Real Madrid
Real Madrid: Expanding the good pace
The Kick-off
Welcome to VAVEL.com's coverage of the 2021 UEFA Champions League match: Inter vs Real MadridLive Updates!