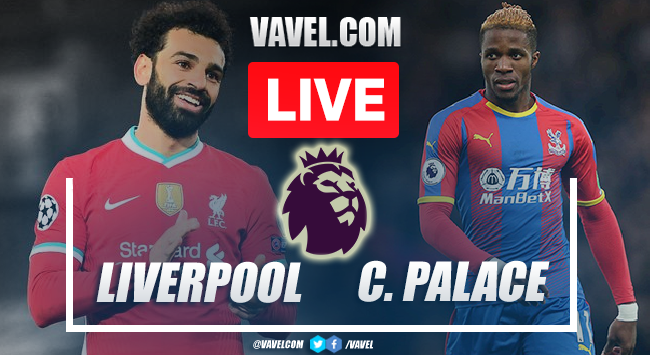 Summary
Thank you for following the VAVEL.COM
THE GAME IS OVER
89´
80´
78´
76´
71´
67´
61´
57´
53´
The second half starts
This is how the goal was scored
THE FIRST HALF IS OVER
42´
37´
31´
25´
23'
16´
15´
8´
3´
2´
The match is on his way
In a few moments we start
Records are being broken today in Liverpool
The comeback against Milan!
They are already on the field!
Liverpool fun fact
How is Crystal Palace doing?
How is the Liverpool squad?
Will Liverpool prevail?
Liverpool's starting line-up is ready!
The wait is over
Tune in here Liverpool vs Crystal Palace Live Score
What time is Liverpool vs Crystal Palace match for Premier League?
Key Player Crystal Palace
Key Player Liverpool
Last Crystal Palace lineup:
Last Liverpool line-up:
Previous games:
Referees:
Difficult but not impossible
In search of the lead
A duel of different realities
Kick-off time
Welcome to VAVEL.com's LIVE coverage of the 2021 Premier League: Liverpool vs Crystal Palace!