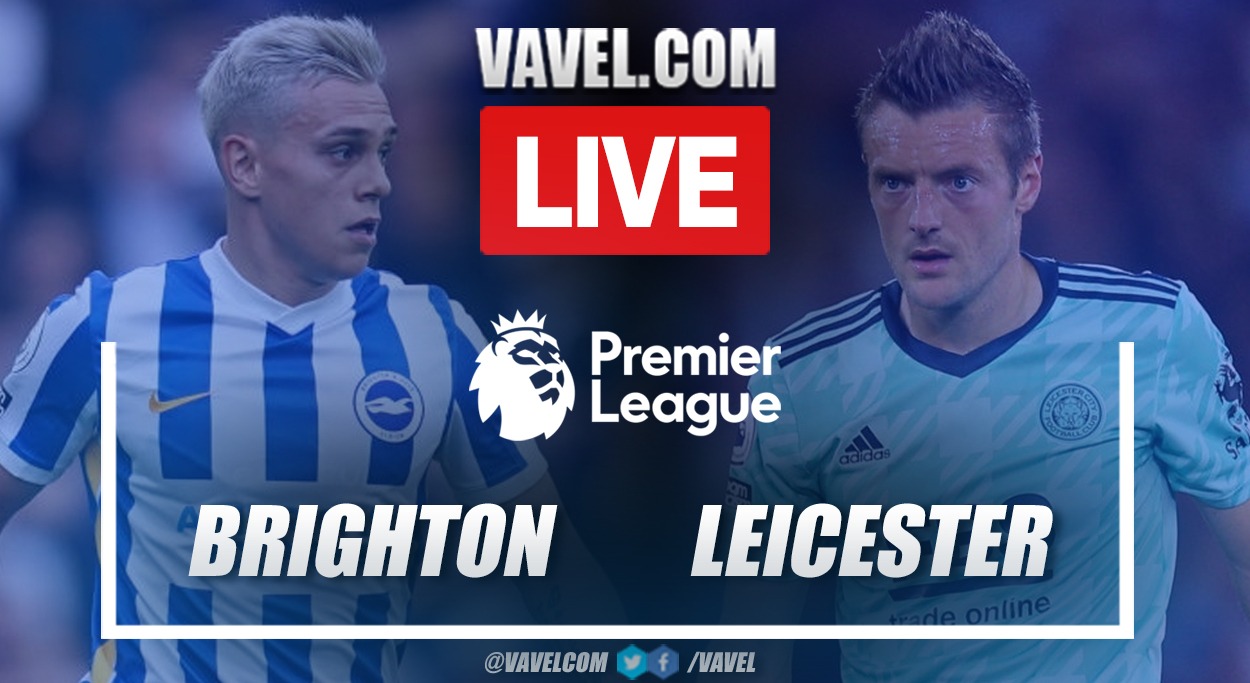 End of transmission
90+6' The Match ENDED !!
90' The match is coming to end and the visitors are still trying to get an equalizer.
86' VAR review by goal in offside
84' Shot out of target
78' Leicester tries to score
74' Substitutions for visitor team
70' Leicester is near
68' No Goal
67' VAR review for possible offside
61' GOOOOAAAAL of Leicester City
55' Brighton looks to continue to impose conditions
53'Visitor tries to react
50' GOOOOAL of Brighton
48' Free kick for Brighton
Second half begins
45+3 End of the first half
45' Free Kick wasted
42'The home team continued attacking after the goal
36' GOAL OF BRIGHTON !!!
34' VAR review
29' The visitors were saved
27' The local continues attacking
22' Local offside
20' Brighton come back to target
15' Shoot out of target
14' Firts shoot of Brighton
13' Second shoot of Leicester
10' Total visitor domination
5' Firts shoot of Brighton
The game begins !!!
Team news
Leicester lineups
Brighton Lineups
We start with transmission
Tune in here Brighton vs Leicester City Live Score!
How to watch Brighton vs Leicester City live on TV and online?
What time is the Brighton vs Leicester City match?
Referee's Team
Key player- Leicester
Key player- Brighton
History between Brighton and Leicester
Leicester, looking to regain points on the road
Brighton will be looking to maintain the good level
The match will be played at the Falmer Stadium
Welcome