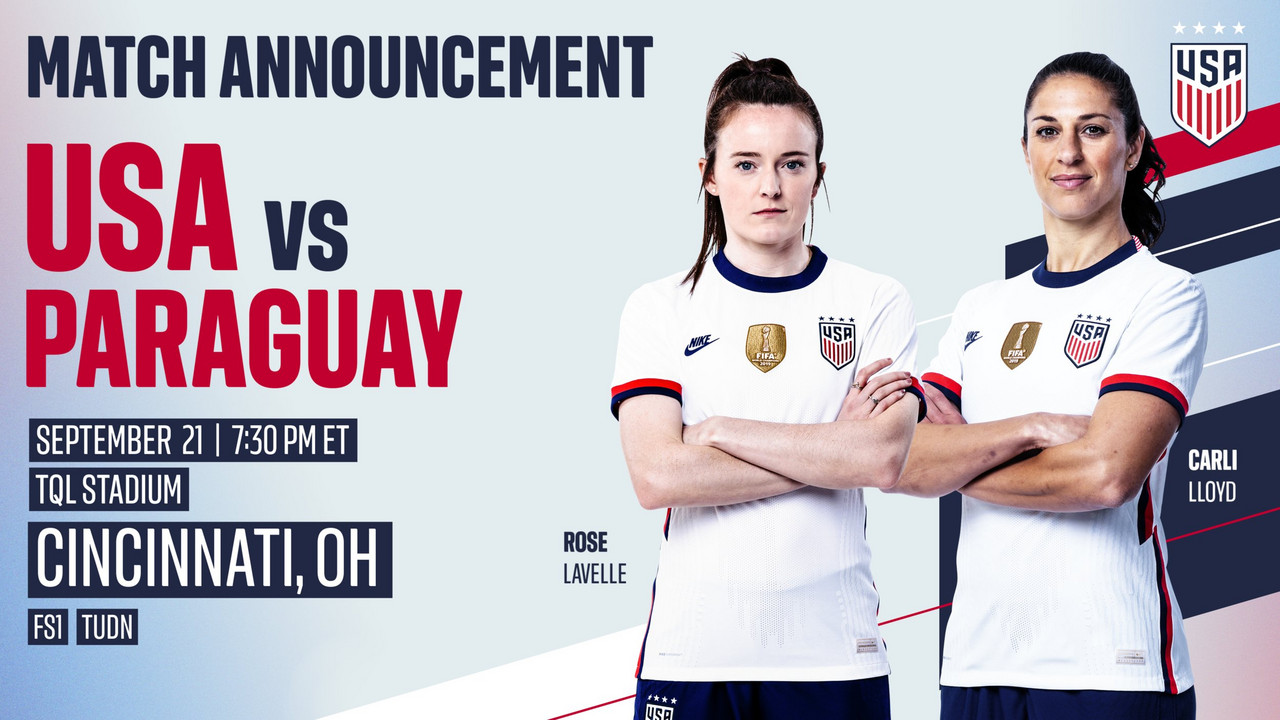 Thank you all!
End of the match
8-0
GOOOALL
77' Dangerous foul
68' Stop by Bobadilla
Changes in the U.S.
Alex Morgan, his third goal
GOOAAAL
52' Shot by Pugh
50' Foul by Macario
Second part starts
End of first half
Data of possession
Catarina
Alex Morgan doblete
Alex Morgan
1st Smith goal
5-0
Doblete the Alex Morgan
Rose Lavelle's 1-0
GOOOAALL
2-0
GOAAAALLL
Supporters
The match started
Alignment Paraguay
They face each other again
All prepared
United States lineup
Where and how to watch USA vs Paraguay?
What time is the United States vs Paraguayan National Team?
Paraguay
Carli Lloyd in her last games before retirement
How is the Paraguayan National Team coming along?
How does the United States arrive?
Background
Headquarters
Preview of the match
Welcome to VAVEL.COM's LIVE coverage of USA vs Paraguayan National Team in a friendly match.