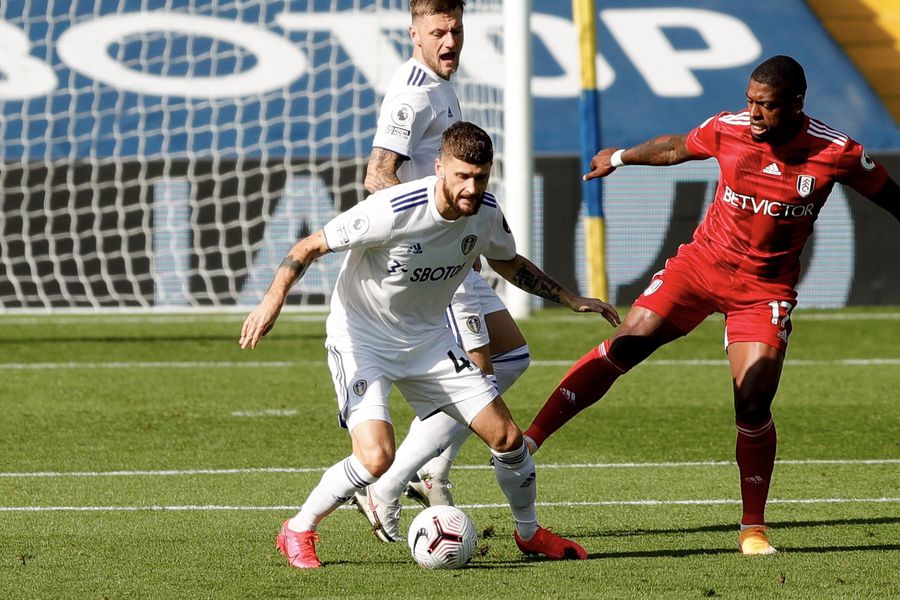 Thank you
LEEDS UNITED ADVANCES
Eight penalty Fulham
Eight penalty Leeds
Seventh penalty Fulham
Seventh penalty Leeds
Sixth penalty Fulham
sixth penalty Leeds
Fifth penalty Fulham
Fifth penalty Leeds
Fourth penalty Fulham
Fourth penalty Leeds
Third Penalty Fulham
Third penalty Leeds
Second penalty fulham
Second penalty Leeds
First penalty Fulham
First penalty Leeds United
END GAME✅
90'+3
90' +2
90'⌚
88'
86'
82' Fulham FC substitution🔁
80' Ball possesion
76'
75' Leeds United subtitution🔁
72'
71' Fulham FC substitution 🔁
68' Leeds United substitution🔁
67'🟨
64'
60'
57'
54' Leeds United substitution🔁
52'
48'
46'
Second half begins 🕢
END OF THE FIRST HALF✅
45'⌚
43'
40'
35'
30'
27'
25' Ball possesion
20'
17'
14'
12'
8'
5'
4'
2'
THE MATCH BEGINS 🕢
Minute of silence
Last game played
Leeds United Starting XI
Fulham FC Starting XI
Everything is ready
Tune in here Fulham vs Leeds United Live Score
How to watch Fulham vs Leeds Live Stream on TV and Online?
What time is Fulham FC vs Leeds United for Carabao Cup?
Leeds United key player
Fulham FC key player
Who will be the referee and his assistants?
Leeds United, bad in the Premier League, but alive in the Carabao Cup
Fulham and the need to win at home
The match will be played at the Craven Cottage Stadium
Welcome to VAVEL.com's coverage of the 2021 Carabao match, Fulham vs Leeds United CF Live Updates!