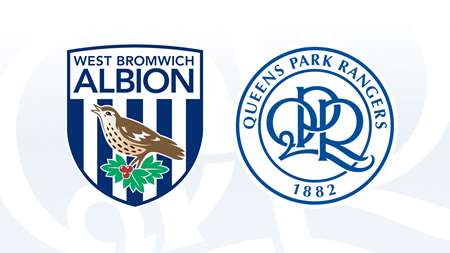 Video Summary
Thank you all!
Match summary
END OF THE GAME
93' Yellow card
86' Grant turns the score around
82' West Bromwich Albion continue to tighten up
More changes at QPR
75' West Bromwich Albion equalize
20 minutes to go
Change at QPR
60' Powerful shot by Odubajo
West Bromich change
48' Caliena Austin
46'
Rest
44' West Bromich had a chance
39'
35' Another one for West Bromich
30'
27' Free kick for the local
17' Dieng saves QPR
4' Occasion by Diangana
0-1
GOOOOAALL
The match started
QPR Lineup
West Bromich lineup
Where and how to watch West Bromwich Albion vs Queens Park Rangers ?
What time is the West Bromwich Albion vs Queens Park Rangery?
West Bromwich Albion training in preparation for Friday's game
Queens Park Rangers penalty shootout in the round of 16 against Everton
How are Queens Park Rangers coming along?
How are West Bromwich Albion coming along?
Background
Headquarters
Preview of the game
Welcome to VAVEL.COM's LIVE coverage of the match between West Bromwich Albion vs Queens Park Rangers.