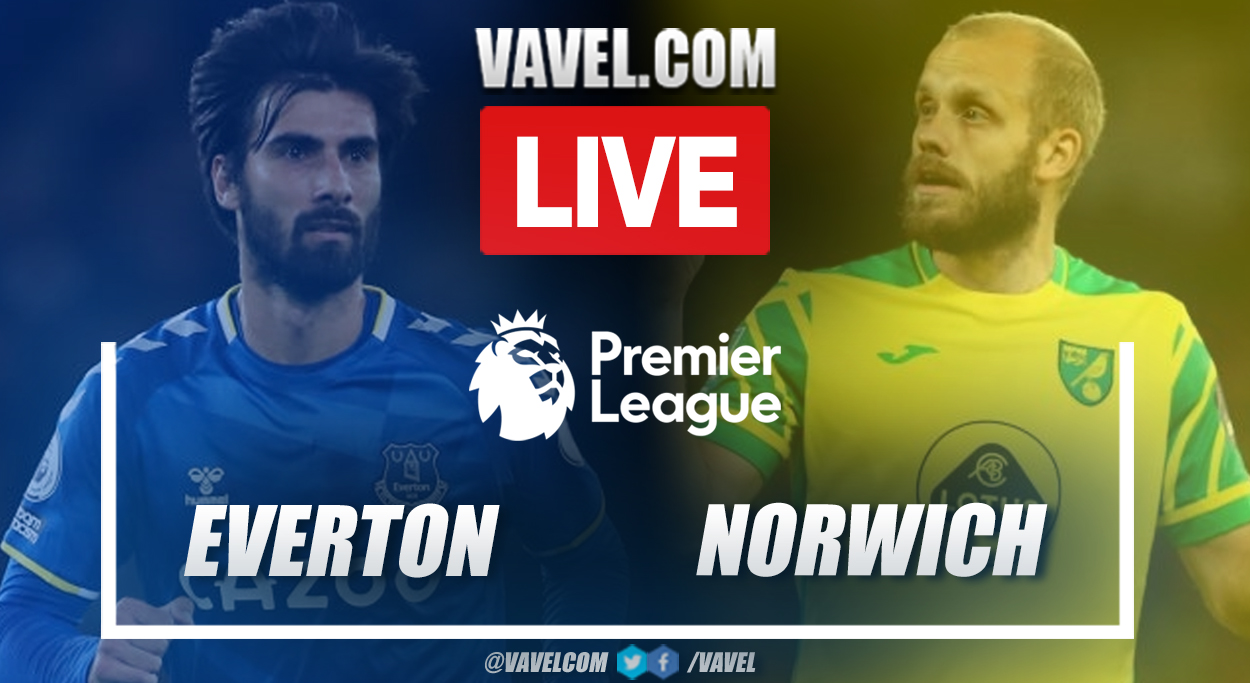 Thanks!
90+5' End of match!
90' Additional time
89' Everton substitution
86' Substitution in Norwich
85' KRUL'S GREAT SAVE!
85' Everton came closer
84' Yellow card
83' Substitution in Everton
79' Yellow card
77' GOOOOAL for Everton
76' Substitution in Everton
69' Double substitution in Norwich
65' Norwich keep trying
60' Norwich came close
57' Norwich had it!
56' Yellow card
54' Yellow card
51' PICKFORD'S GREAT SAVE!
49' Townsend had it!
Second half begins
45+2' End of first half
45' Additional time
44' Norwich came closer again!
41' Norwich came closer
40' Final stretch of the first half
35' Last 10 minutes of first half
32' Everton came close
29' GOOOOAL for Everton
27' Penalty for Everton
25' VAR review
21' Everon came close again
19' Everton came closer
15' First quarter of hour
10' Everything remains the same
5' First minutes
Match starts
Teams to the field
Substitutes - Norwich
Starting XI - Norwich
Substitutes - Everton
Starting XI - Everton
Last five matches
Referee's Team
Goodison Park, ready for this game
Daniel Farke (Norwich coach) statements
Rafa Benitez (Everton Coach) statements
We start
Tune in here Everton vs Norwich Live Score!
How to watch Everton vs Norwich Live Stream on TV and Online?
What time is Everton vs Norwich match for Premier League?
Key player - Norwich
Key player - Everton
Everton vs Norwich History
Norwich need a win to get back on track
Everton wants to return to the top of the table
The match will be played at Goodison Park
Welcome to VAVEL.com's coverage of the 2021-22 Premier League match: Everton vs Norwich Live Updates!