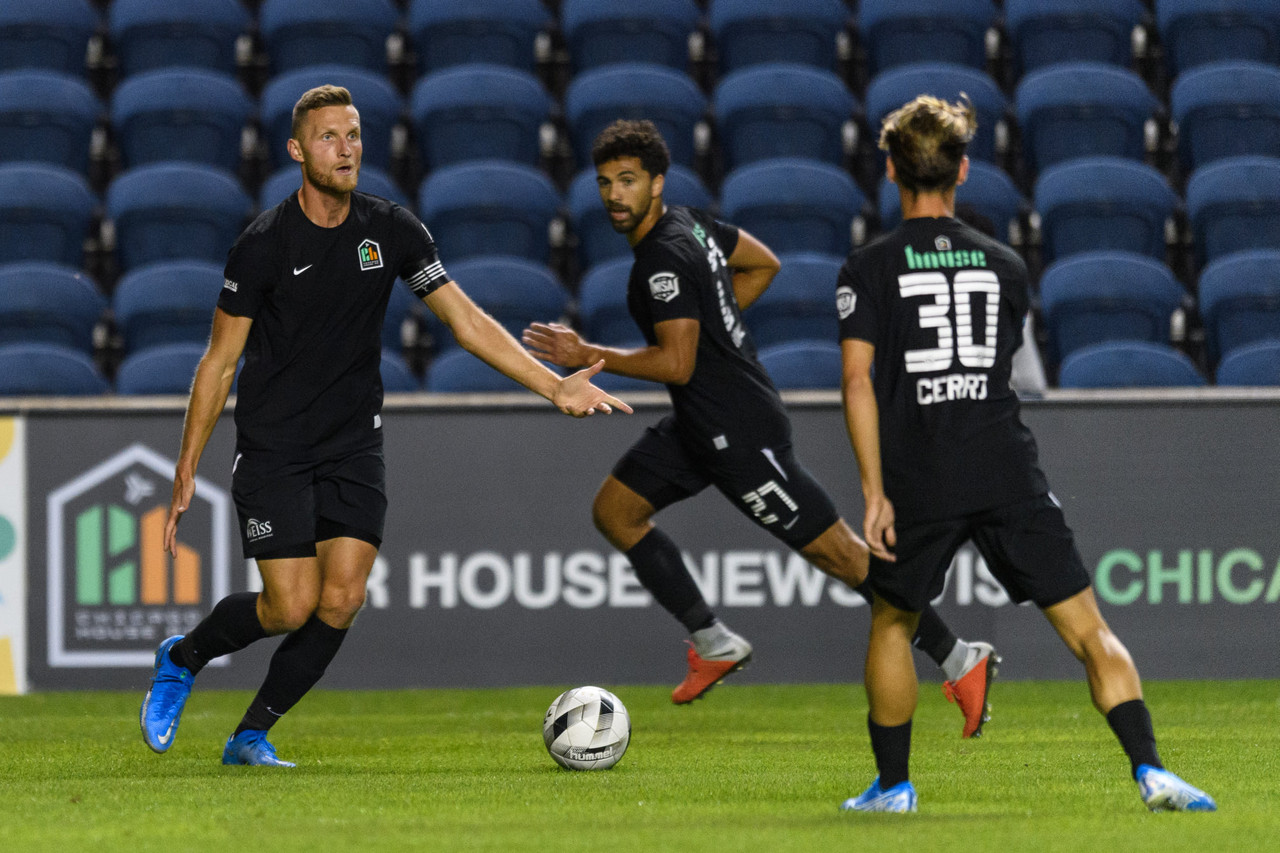 The two teams at the bottom of the NISA standings face off on Saturday night as San Diego 1904 FC hosts Chicago House Athletic Club at the Canyon Crest Academy Stadium.
1904's torrid run continued last weekend as they lost to Chattanooga FC 2-1, which was an especially tough defeat to take since they actually had the lead in that contest. Edward Benito opened the scoring for his side at the midway mark, but two goals from the opposition in the span of just over 10 minutes meant that San Diego came away with nothing as per usual. With that in mind, this upcoming matchup is going to be big for them, as it's probably their best chance of winning a game for the remainder of the year.
Things were a bit better for Chicago. They finally ended their losing streak with a tie against Michigan Stars FC, and they finally scored a goal as well. At home, they were a bit unlucky not win on the night, as a goalkeeping error led to the equalizer they conceded, and they then had a defender incorrectly sent off late on. Still, it was a better performance from the House, and if they can play like that this weekend, then they might finally end up on the winning side once again.
Predicted lineups
San Diego 1904 FC: Rogers, Caparelli, Cutler, Wright, Strong, Gomez, Benito, Samura, Desdunes, Prentice, Schneider
Chicago House AC: Novotny, Bowie, Herrera, Abidor, Kozielek, Bennet, Kafari, Conner, Cerro, Wójcik, Kidd
Ones to watch
Louis Bennett
Chicago needed a hero.
Going into the second half versus the Michigan Stars, it seemed like the House were never going to score again. Their goalless drought was now at five and a half games, otherwise known as 495 minutes, or eight and a quarter hours. They had created chances, but they just couldn't convert, and fans were starting to think that they were borderline cursed.
All that changed in the blink of an eye, though.
It started when the ball was cleared away to the edge of the penalty area, right to the feet of Louis Bennett. He settled it, took a touch to his left to dribble past a defender, and then went for goal. His strike from distance was a perfect one, as the ball flew off of the post and into the back of the net, sending the home crowd into celebration.
Just like that, the duct was over.
It was a highlight that the player deserved considering his strong showing in that game. He's been moved around a bit this season, playing in a number of different positions. This time, he was used in the center of midfield, and that decision led to a quality performance. He looked comfortable, and he gave the team defensive support while also providing a vital spark going forward.
Will lighting strike twice for Bennett and Chicago? We've just got to wait and see.
Edwin Benito
Another player who grabbed a goal last week is Edwin Benito, and he'll look to continue his current scoring streak in this contest.
His season has been an interesting one. He's not actually featured much for San Diego, only starting two games so far. However, the midfielder is technically the club's top scorer, even though he's actually only gotten two on the campaign, because no one else has more than one.
What's especially interesting is that Benito's two goals have come over the course of his team's last two games, both against Chattanooga. The first was incredibly dramatic, as he rifled home from close range in stoppage time to steal a point at the death. The second was a lot nicer, to be fair, as it came courtesy of a shot with the outside of his boot that flew into the top corner.
The 26-year-old has been a gamechanger for 1904, and they'll hope that he can do more of the same again this Saturday.
Last time out
This meeting will be the first ever between the two sides.
How to watch
The match kicks off at 6:00 p.m. PDT, and it will air live on beIN Sports, chicagohouseac.com, and 1904fc.com.