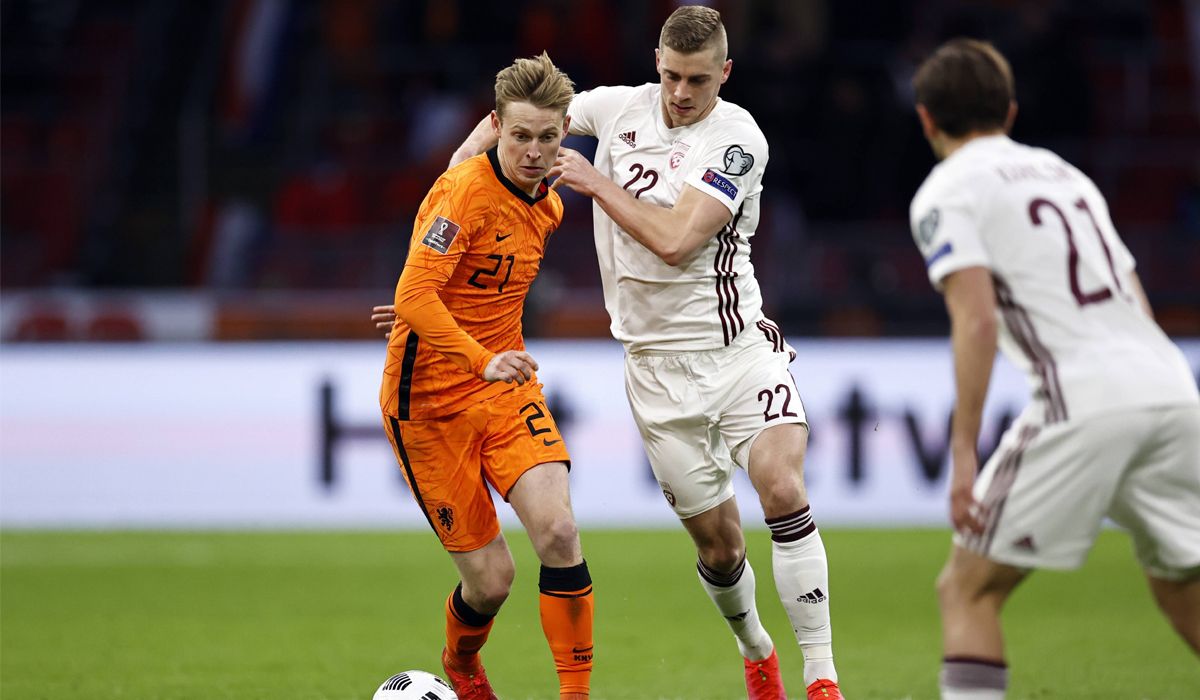 Thank you all!
End of the match
87' Latvia - Substitution
Change in the Netherlands
83' Depay's chance
80' Wersghost had it
66' Depay asks for a penalty
Double change in the Netherlands
57' Double chance for the visitors
55' Corner kick for the Dutch
51' Gakpo had it
46' Second half started
Rest
44' Dumfries' cross just misses the target
40' Depay's cross
34' Dutch take a corner kick
32' Berghius center
Klaasen celebration
GOAAAAL
13' Dominance of the Netherlands, but...
3' Clear chance for Depay
The match begins
Warming of the Netherlands
5 minutes
Group G
The players leave for the locker room
Lineup Netherlands
Latvian Lineup
Lineups are already confirmed
50 minutos
How to watch Latvia vs Netherlands live?
What time is the Latvia vs Netherlands 2022 World Cup Qualification match?
Pre-training of the Netherlands
Clockwork Orange call for entries
How does the Netherlands arrive?
How does Latvia arrive?
Background
Party headquarters
Preview of the game
Welcome to VAVEL.COM's LIVE coverage of Latvia vs Netherlands in the 2022 World Cup qualifying match for the FIFA World Cup?