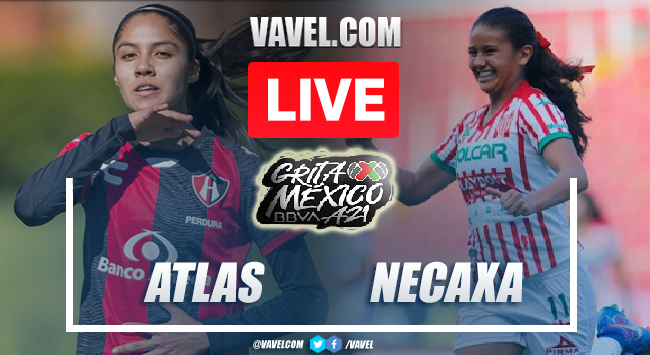 Summary
Thank you for following the telecast on VAVEL.COM.
It's over!
80´
79´
76´
68´
66´
62´
62´
53´
51´
Start of the second half!
End of the first half!
39´
35´
33´
30´
23´
16´
12'
7´
3´
The match begins
In a few moments we start
They are already at the stadium!
The special jersey for this meeting
Atlas in its last five matches
The lineup of the Centellas is ready!
Atlas' lineup is ready
How does the Atlas arrive?
How is Necaxa Femenil coming along?
The wait is over!
Tune in here Atlas vs Necaxa Live Score
What time is Atlas vs Necaxa match for Liga MX Women?
Key player Necaxa Femenil:
Key Player Atlas Femenil:
Last Necaxa lineup:
Atlas' last lineup:
Background:
Referees
Little by little they are looking to get into the playoffs
They continue to excite
Separated by three positions
Kick-off time
Welcome to VAVEL.com's LIVE coverage of the 2021 Liga MX Women: Atlas vs Necaxa!