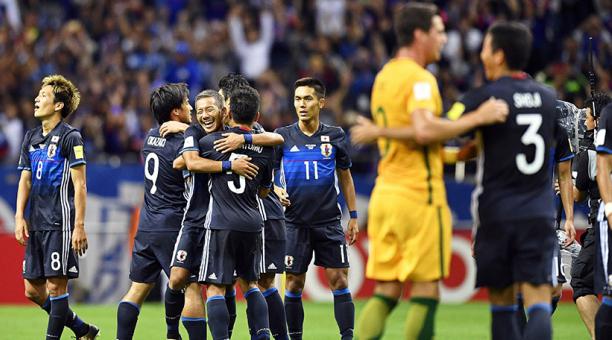 Thank you
END OF THE GAME ✔
90'+2🟨
90' ⌚
89' Australia substitutions 🔁
87' JAPAN SCOOOOOOOOOOOORES ⚽
84' Japan substitutions 🔁
81' Australia substitution 🔁
79'
78' Japan substitution 🔁
76'
72'
70' AUSTRALIA SCOOOOOOOOOOOORES ⚽
68'🟨
67'
65'
63'🟨
62' Australia substitution 🔁
60' Japan substitution🔁
58'
56'
54'
51'
47'
THE SECOND HALF BEGINS🕢
END OF THE FIRST HALF✔
43'
41'
37'
35'
34'
31'
28'
25' BALL POSSESION
23'
21'
19'
17'
14'
11'
8' JAPAN SCOOOOOOOOOORES⚽
7'
5'
6'
THE MATCH BEGINS🕢
Last game between the two
Australia starting XI
Japan starting XI
Crowds begin to arrive at Saitama Stadium
Everything is ready
Tune in here Japan vs Australia Live Score!
How to watch Japan vs Australia live on TV and online?
What time is North Japan vs Australia in Asian Qualifiers?
Australia key player
Japan key player
History between the two teams
Australia and its great moment
Japan, with the need for everything
The match will be played at the Saitama Stadium
Welcome to VAVEL.com's coverage of the Oceania Qualifying match:North Japan vs Australia Live Updates!