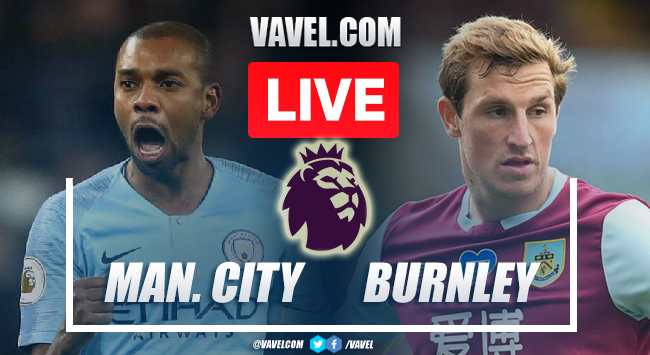 Summary
Thank you for following the VAVEL.COM
THE MATCH IS OVER
80´
That's how the second goal was scored!
70´
69´
56´
50´
The second half begins!
The first half is over!
33´
27´
That's how the first one fell!
14´
12´
10'
4'
2'
The match is underway!
We'll get started in a few moments!
How did they fare in the last match they played against each other?
I've given flowers to their opponents!
Sensitive absentees!
How is Manchester City coming?
How are Burnley coming along?
This is how City will go out!
They have arrived at the stadium!
City dominance!
The wait is over!
Tune in here Manchester City vs Burnley Palace Live Score
What time is Manchester City vs Burnley match for Premier League?
Key Player Burnley:
Key Player Manchester City:
Last Burnley lineup:
Last Manchester City lineup:
Background:
Refereeing team:
Difficult but not impossible
In search of the lead
A duel of different realities
Kick-off time
Welcome to VAVEL.com's LIVE coverage of the 2021 Premier League: Manchester City vs Burnley!