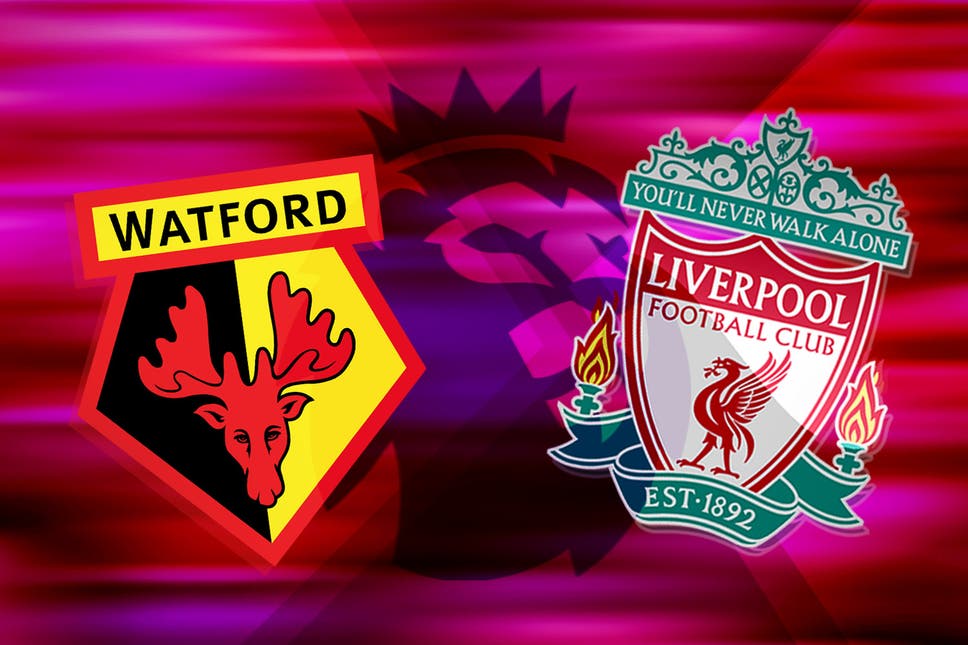 End of the match
90' GOAALLLL
88' Another Watford arrival
84' Sarr's shot hits the post
80' Vaseline by Joao Pedro
76' Forster out
71' The one Mané had
70' Tsimikas center
66' Chucho's chance
The two side players are leaving
57' Second change for Watford
54' GOALLL
52' GOAALLL
49' Corner kick for the Reds
Second part starts
Change at halftime
The first part is over
42' Reds want more
Firmino's second Premiership goal
36' GOALLL
31' Sissoko protests
25' Chucho fell asleep
23' Offside Sarr
19' Arnold's control slips away
11' Forster avoids the second
8' GOOAAL
7' Firmino misses
1' Salah crossbar
1' Match starts
5 Minutes
Highlights
Alexander Arnold returns and Kalleher gets his second start,
Few novelties in a team with many casualties
Klopp's eleven picks
Ranieri's first eleven
In a few minutes the lineups
All prepared
How to watch Watford vs Liverpool live?
What time is the match between Watford and Liverpool?
How is Liverpool coming along?
How is Watford coming along?
Raneiri's debut
Klopp's statement
Background
Headquarters
Preview of the match
Welcome to VAVEL.COM's LIVE coverage of Watford vs Liverpool in the Premier League.