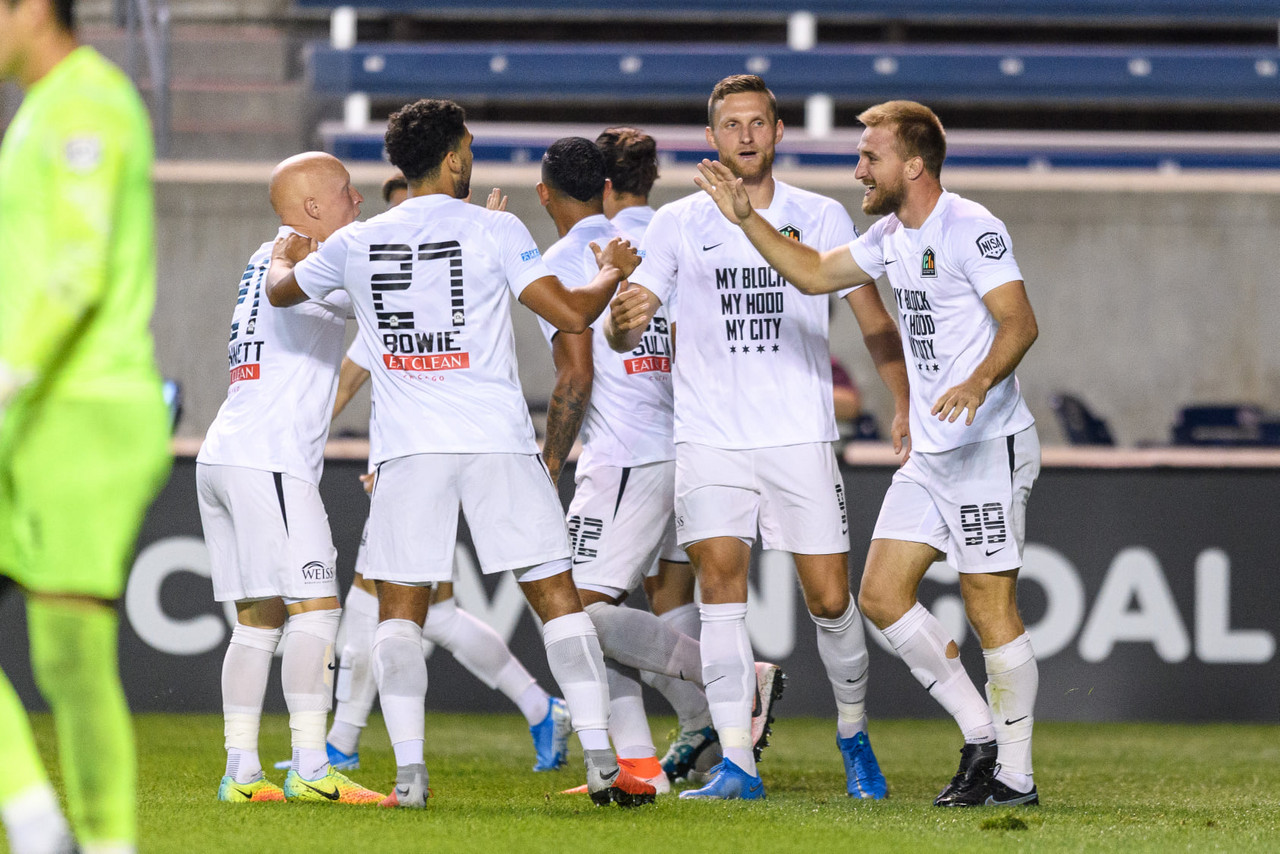 Two NISA teams in contrasting form face off on Saturday night as Maryland Bobcats FC hosts Chicago House Athletic Club at the Maryland Soccerplex.
Maryland has been, for lack of a better term, down bad as of late. They've failed to win any of their last six games, and five of those games ended in a loss. Their most recent one was arguably their worst, as they were beaten 4-0 by New Amsterdam FC. It's been a bad month for the Bobcats, and they've slipped down the league standings as a result.
Chicago, meanwhile, might finally be on the way up. They have picked up seven points from their last three matches, including two straight wins against 1904 FC. The wins have been good, but the way they have been playing has been more impressive. It seems like they've developed a consistent starting lineup, and that has really helped them out on the pitch. Whether or not the House can keep the good times rolling remains to be seen, but for now, things are promising.
Predicted lineups
Maryland Bobcats FC: Isyaq, Moussi, Dengler, Dawkins, Kao, Fane, Possian, Pato, Balogun, Banjo, Karpeh Jr
Chicago House AC: Novotny, Bowie, Sulia, Abidor, Kozielek, Cerro, Bennett, Conner, Kidd, Huffman, Wójcik
Ones to watch
Molley Karpeh Jr
This season has been an interesting one for Molley Karpeh Jr.
Arriving in mid-July from fellow NISA side Stumptown Athletic, Karpeh Jr had a rough start to life in Maryland. He only played around 24 minutes on his debut, and then he didn't feature in either of the next two games.
However, it seemed like he had turned things around. The attacker scored in two straight matches, grabbing a goal against 1904 FC before finding the back of the net against his former club the following week.
That may have been a false dawn, though. Since that brief run, Karpeh Jr has been kept scoreless. He's no longer a starter, either, playing a combined total of just 48 minutes in his team's last three contests.
His cameo in their most recent game was a bit longer than the others, so there is a chance that the Liberian will return to the starting lineup this time around. If he does, then he'll likely want to make the most of the opportunity given to him, so he could come out with plenty of energy and aggression.
As a result, the House will have to keep an eye on Karpeh Jr at all times if they want to stop him from having an effect on proceedings.
Ian Cerro
One of the few Chicago players who's joined the club over the course of the campaign, Ian Cerro has proven to be an elite signing.
Acquired just over a month ago, the player's not needed any time to get acclimated to his new surroundings. He became a starter almost immediately, and he's now a key part of the side going forward.
Cerro's most recent showing was his most impactful. He scored what proved to be the only goal of the match after only a minute and a bit, as he made a late run into the penalty area in order to get on the end of a cross before slotting home with composure to put his team in front. His influence went beyond the scoresheet as well thanks to his dribbling and passing ability, which led to the House winning on the night.
It was the type of performance that Chicago fans have gotten used to from the midfielder. He's been superb ever since his debut, and there's plenty of reason to believe that he'll be just as good once again on this occasion.
Last time out
This meeting will be the first ever between the two sides.
How to watch
The match kicks off at 7:30 p.m. EDT, and it will air live on Eleven Sports and chicagohouseac.com.