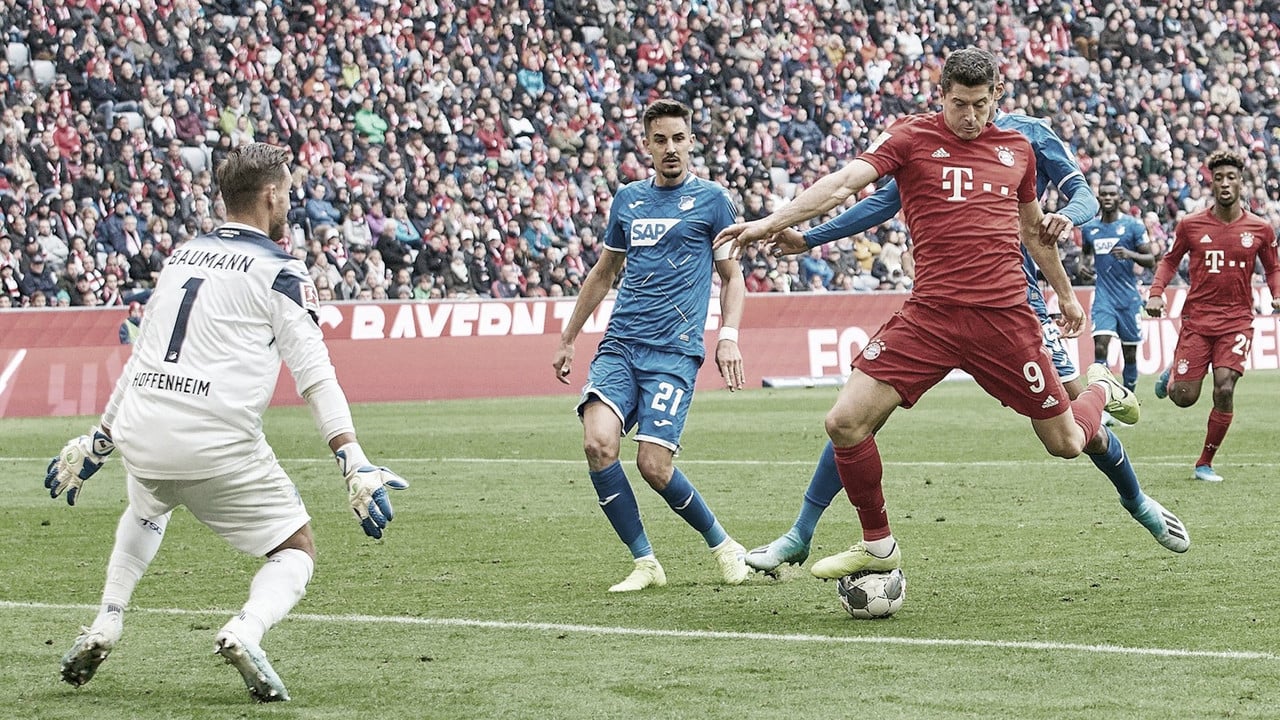 World Cup Week
Situation
⏱️
⏱️
90'
90' Yellow card for Hoffenheim
86' GOAL BAYERN MUNICH
83' Substitution in Hoffenheim
83' Substitution in Hoffenheim
82' GOAL CANCELLED
81' GOAL BAYERN MUNICH
80' BAUMANN
76' Substitution in Bayern Munich
75' Substitution in Bayern Munich
74'
73' Yellow card for Hoffenheim
70'
70' Substitution in Bayern Munich
65' Substitution in Bayern Munich
60' Yellow card for Hoffenheim
58' Substitution in Hoffenheim
57' Substitution in Hoffenheim
52'
51'
51'
48' LOOK AT THE BOMB
46'
45'
⏱️
⏱️
48'
45'
43'
42'
33'
30' GOAL BAYERN MUNICH
29'
26' Substitution in Hoffenheim
25'
23'
15' GOAL BAYERN MUNICH
10'
10' Yellow card for Hoffenheim
7' GOAL CANCELLED
5'
2'
1'
00'
⏱️
⏱️
⏱️
⏱️
Returning to normality
⏱️
Hoffereserve
Hoffenheim lineup
Bavarian reserve
Bayern Munich lineup
Video Refereeing
Field Referee
What time is Betis vs Bayer Leverkusen match for Bundesliga?
What time is Bayern Munich vs Hoffenheim match for the Bundesliga?
Probable Hoffenheim
Hoffe's casualties
Probable Bayern
Casualties in Munich
Hoffe
Bavarians looking to increase their lead
Eye on the Game
Welcome to VAVEL.com's coverage of the Bundesliga match: Bayern Munich vs Hoffenheim Live Updates!