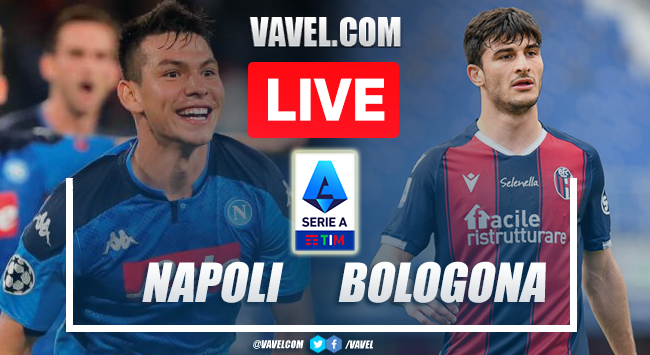 Highlights
Thanks
Retain the top
End game
88'
83'
79'
75'
65'
62'
54'
59'
58'
53'
47'
46'
Half time
45'
41'
38'
37'
34'
28'
Goal Napoli 1-0
25'
23'
18'
16'
14'
9'
8'
5'
0'
Minutes away
Already warming up
Bolognasubstitutes
Napoli substitutes
XI Bologna
XI Napoli
Rainy day
The data to follow
What happens if Bologna wins?
What happens if Napoli wins?
Start
Tune in here Napoli vs Bologna Live Score in Serie A
What time is Napoli vs Bologna match for Serie A?
Last games
Key player Bologna
Key player Napoli
Last lineup Bologna
Last lineup Napoli
Bologna: to make a splash
Napoli: back to winning ways
The Kick-off
Welcome to VAVEL.com's LIVE coverage of the Serie A: Napoli vs Bologna!