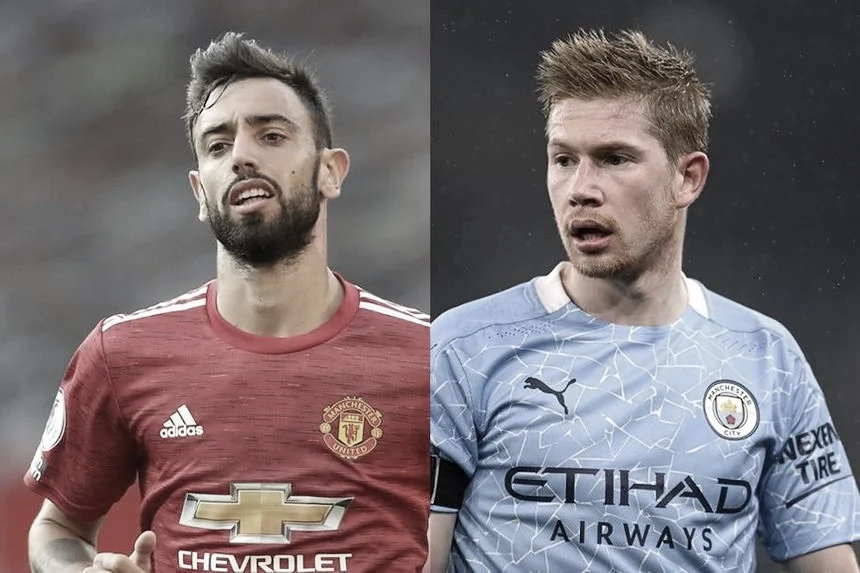 Thank you all!
End of the match
The image of the possible penalty
90' Yellow card for Cristiano Ronaldo
88' Gabriel Jesus falls inside the area
80' To the post Foden
78' Van de Beek enters
74' Cambio obligado en los Red Davils
67' Enter Rashford
65' Bernando Silva's shot
58' Yellow card for Bernardo Silva
56' Short Walker
47' First yellow card
46' Second half begins
Norwegian coach changes before the start of the second half
Bernardo Silva's goal
Rest
GOAAALL
40' Ederson again keeps City in the lead
David de Gea's save
30' Double save by David de Gea
25' Fusilo Cristiano Ronaldo
22' Corner for Manchester City
Bailly's own goal
Image to remember
7' GOOOAAAL
5' Maguireee
2' First shot of the match
THE MATCH BEGAN
5 minutes
Manchester City players' arrival at Old Trafford
Solssjkaer leaves Sancho,Rasfhord and Martial on the bench
Once of Manchester City
This is derby number 186
Manchester City data
1 hour
How to watch Manchester United vs Manchester City?
What time is the match between Manchester United and Manchester City?
Manchester City's top five goals at Old Traford
Magic moments for Manchester United in the derby
How is Manchester City coming along?
How is Manchester United coming along?
Background
Headquarters
Preview of the game
Welcome to VAVEL.COM's LIVE coverage of the match between Manchester United and Manchester City in the Premier League.