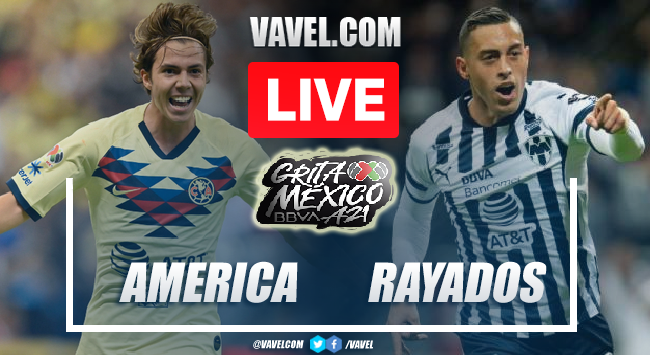 Highlights
Thanks
Qualified
End game
96'
90'
89'
83'
82'
Roger's collection
75'
72'
68'
65'
60'
58'
55'
52'
47'
46'
46'
Half time
45'
39'
35'
31'
28'
25'
23'
18'
14'
9'
6'
4'
2'
0'
They jump into the field
Minutes away
This is how they took the field
America substitutes
Monterrey Substitutes
XI Monterrey
XI América
Hand in hand
Special match
What happens if Monterrey wins?
What happens if America wins?
Start
Tune in here America vs Monterrey Live Score in Liga MX
What time is America vs Monterrey match for Liga MX?
Last games
Key player Monterrey
Key player America
Last Team Monterrey
Last Team America
Monterrey: win and hope
América: regain confidence
A taste of revenge
Kick-off time
Welcome to VAVEL.com's LIVE coverage of the 2021 Liga MX: America vs Monterrey!