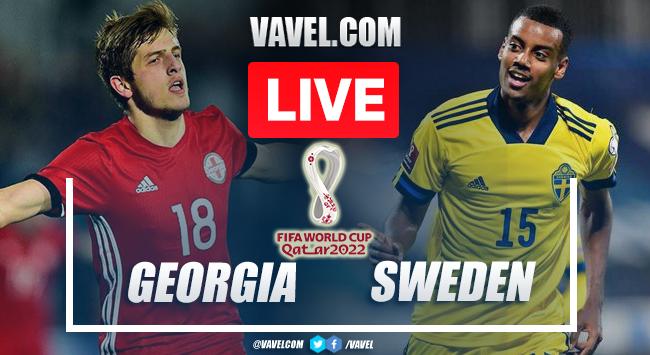 Summary
Thank you for following the telecast on VAVEL.COM.
THE MATCH IS OVER!
80´
77´
70´
61´
56´
53´
52´
START OF THE SECOND HALF!
THE FIRST HALF IS OVER!
37´
32´
23´
15´
10´
7´
THE MATCH BEGINS
In a few moments we begin
The situation between Spain and Sweden
What can we expect for this match?
How do Sweden arrive?
How is Georgia coming along?
About the Stadium
Sweden's Statistics
Georgia's Statistics
Aiming to stay out of last place
SWEDEN'S STARTING ELEVEN READY
Scandinavians want to hold on to the lead
THE WAIT IS OVER!
Tune in here Goergia vs Sweden Live Score
What time is Goergia vs Sweden match for Qualifying round for Qatar 2022?
Watch out for this player from Georgia:
Watch out for this player from Sweden:
Last Georgia lineup:
Sweden's last lineup:
Background:
Refereeing team:
Going for the World Cup
Not to finish last
The road to the World Cup continues
Kick-off time
Welcome to VAVEL.com's LIVE coverage of the Qualifying round for Qatar 2022: Georgia vs Sweden!