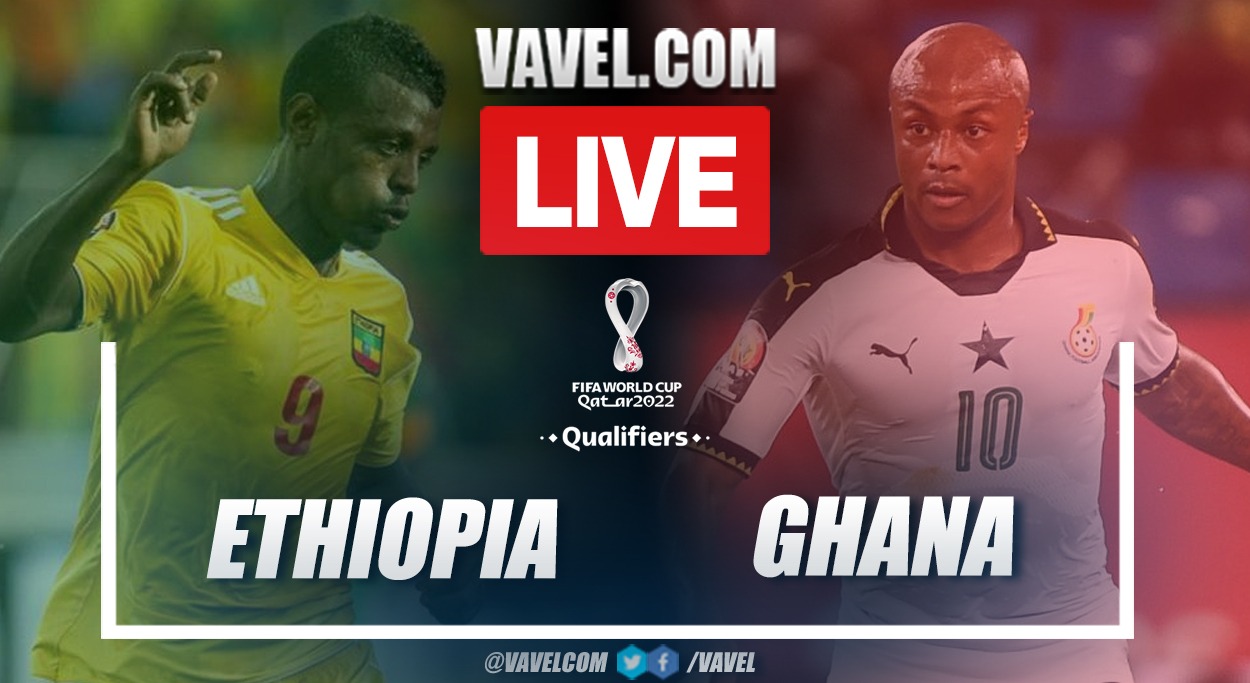 End of transmission
Statistics of the match
Match ends
Minute 90'
Minute 86'
Minute 82'
Minute 77'
Minute 73' | GOAL
Minute 62'
Minute 57'
Minute 54'
Minute 50'
Second half starts
First half statistics
First half ends
Minute 45'
Minute 43'
Minute 40'
Minute 37'
Minute 34'
Minute 30'
Minute 26'
Minute 22' | GOAL
Minute 17'
Minute 12'
Minute 7'
Minute 4'
The match starts!
Clothing
Protocol acts
Field trip
Pre-competitive movements
Stadium ready
Dressing room ready - Ghana
Substitutes - Ghana
Starters in Ghana
Substitutes - Ethiopia
Starters in Ethiopia
Get ready!
Tune in here Ethiopia vs Ghana Live Score
How to watch Ethiopía vs Ghana live on TV and online?
What time is the Ethiopia vs Ghana match?
Key player in Ghana
Key player in Ethiopia
History Ethiopia vs Ghana
Actuality Ghana
Actuality Ethiopia
The match will be played at the Orlando Stadium
Start of transmission