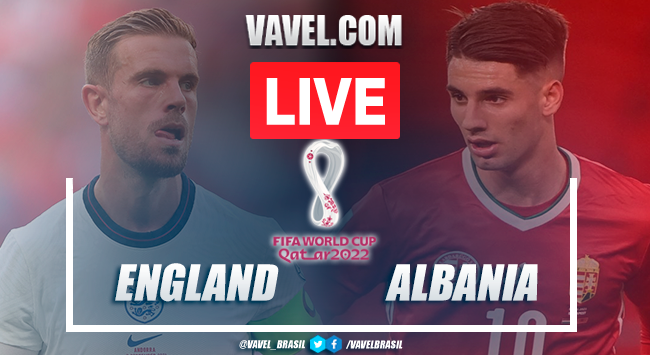 Next round
Situation
⏱️
92'
90'
88'
86' Substitution in Albania
77' Substitution in England
77' Substitution in England
74'
68' Yellow card for Albania
68'
64' Substitution in England
62' Substitution in England
62' Substitution in England
59'
52'
51'
45'
Substitution in Albania
Substitution in Albania
⏱️
47'
46' GOAL ENGLAND
45'
41'
37' ALMOST THE THIRD
32' GOAL ENGLAND
31'
27' GOAL ENGLAND
25' Yellow card for Albania
20' Yellow card for Albania
17' GOAL ENGLAND
16'
16' Substitution in Albania
13' INCREDIBLY
12'
11' Substitution in Albania
8' GOAL ENGLAND
8' Yellow card to Albania
4'
3'
2'
00'
⏱️
⏱️
⏱️
Confirmation is coming soon
⏱️
Eagles reserves
Albania lineup
English reserves
England lineup
Video Refereeing
Field Referee
What time is England vs Albania match for World Cup Qualifiers?
How to follow England vs Albania for the World Cup qualifiers on localities?
Albania's last results
Latest results from England
General classification
Albanian phase
As the english come
Stage
Eye on the game
Welcome to VAVEL.com's coverage of the World Cup Qualifiers match: England vs Albania Live Updates!