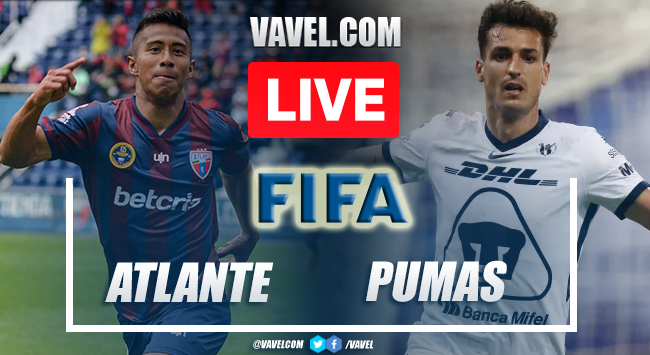 This is how Pumas scored their first goal
Thanks
Game over
End game
88'
73'
73'
66'
Goal Pumas 2-0
58'
55'
53'
50'
46'
Half time
37'
35'
34'
33'
27'
24'
20'
17'
15'
13'
12'
7'
6'
4'
0'
Minutes away
To remember
How is Pumas doing?
How is Atlante doing?
Impressive
Great celebration
To warm up
A reminder
Start
Tune in here Atlante vs Pumas UNAM Live Score in Friendly Game
What time is Atlante vs Pumas UNAM match for Friendly Game?
Key player Pumas UNAM
Key player Atlante
Last Team Pumas UNAM
Last Team Atlante
Pumas UNAM: Entering the playoffs
Atlante: stay on track
Just like in the old days
Kick-off time
Welcome to VAVEL.com's LIVE coverage of the 2021 Friendly Game: Atlante vs Pumas UNAM!