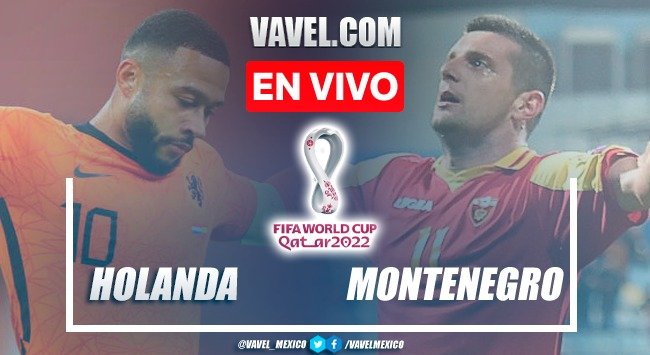 Thank you all!
END OF THE GAME
91' Foul for Depay
89' De Vrj goes off injured
GOLLLLLLLLLL
81' GOAALLL
The third could have come
This result is good enough for the Netherlands
There are also changes in the Netherlands
62' Double change in Montenegro
DEPAY
53' GOAALLLL
46' Second half started
End of the first part
0-1
41' Yellow Dumfries
38' No penalty
36' Danjuma missed
30' Foul in attack
25' GOAALLL
23' PENALTY
17' Clear chance for Montenegro
14' On the ground Osmajic
9' Danjuma's decision not correct
Match started
The hymns will be played
Players jump
Depay, the scorer
Eleven of Montenegro
Van Gaal's eleven
The Dutch national team arrives at the stadium
1 hour
How to watch Montenegro vs Netherlands live in Qualifiers for Qatar 2022?
What time is the Montenegro vs Netherlands 2022 World Cup Qualifying match?
Dutch training before the game against Montenegro already in Podgorica
Group G
How does Montenegro arrive?
How to get to the Netherlands?
Background
Headquarters
Preview of the match
Welcome to VAVEL.COM's LIVE coverage of Montenegro vs Netherlands in the Qatar 2022 Qualifying round.