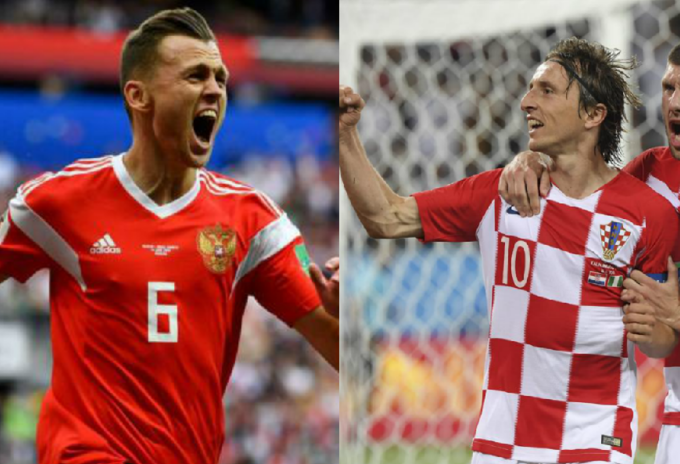 Thank you all!
END OF THE MATCH: CROATIA QUALIFIES FOR THE WORLD CUP
92' Grbic yellow card
89' Livaja yellow card
Kramaric leaves
Croatia's goal
81' GOOAALLL
75' Double change for the home team
71' Russia counterattack
65' Kramaric shot
60' Petkoviccc
58' First change for Croatia
56' Triple change in Russia
54' Yellow card for Smolov
50' Golovin yellow card
47' Safanov saves 1-0
46' Second half begins
Croatian fans supporting their players
End of the first part
44' Center by Golovin
40' Juranovic center
35' Persic almost scores
27' Safanov saves
24 Casii Brozovic
21' Sousa tries his luck
18' Missed pass by Modric
9' Kramaric's header
5' First shot on goal
3' Foul on Modric
THE MATCH BEGAN
Tribute to Ivan Rakitic
5 minutes
Rain does not stop the Croatian players from being welcomed
Fight for World Cup qualification
Karpvin sale con: Safanov, Karaasev, Diveyev, Dzhikiya, Kudryashov, Golovin, Barinov, Fomin, Ionov, Smolov y Bakaev
Croatia's lineup
1 hour
How to watch Russia vs Croatia live?
What time is the Russia vs Croatia 2022 World Cup Qualifier ?
How does Russia arrive?
Group H
Croatian national team training before the match
How does Croatia arrive?
Background
Venue and referee
Preview of the match
Welcome to VAVEL.COM's LIVE coverage of Croatia vs Russia in the Qatar 2022 qualifiers.