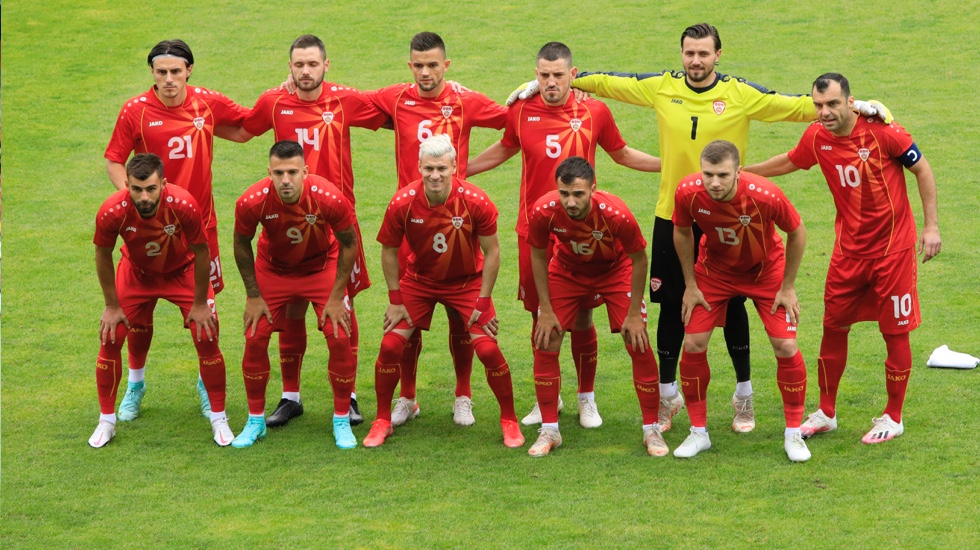 Thank you
94' The match ends
87' GOAL FOR MACEDONIA!
83' Control of the home team
75' Strong leg at this stage of the match.
70' The ball is fought in the middle
65' GOAL FOR MACEDONIA!
60' Macedonia attacks in search of another lead
54' GOAL FOR ICELAND!
47' The second half begins with attacks from the visitors
41' The goal is disallowed
41' GOAL FOR MACEDONIA!
38' Macedonia continues to attack
33' The ball is being fought for in the middle of the pitch.
28' Another Macedonian attack
23' Attack by the home team
7' The visitors try to wake up
12' Control of the match by the home team
7' GOAL FOR MACEDONIA!
3' The home team gets closer
The match begins
The teams are as follows
Iceland starting eleven
Starting eleven of North Macedonia
Start of coverage
Stay tuned to follow North Macedonia vs Iceland live on TV
What time is North Macedonia vs Iceland?
Referee
Outstanding player of Iceland
North Macedonia's featured player
History
Iceland: wants to finish the qualifiers on a better note
North Macedonia: in search of their first World Cup
Stadium
Welcome to VAVEL.com's coverage of the 2021 European Qualifiers match: North Macedonia vs Iceland Live Updates!