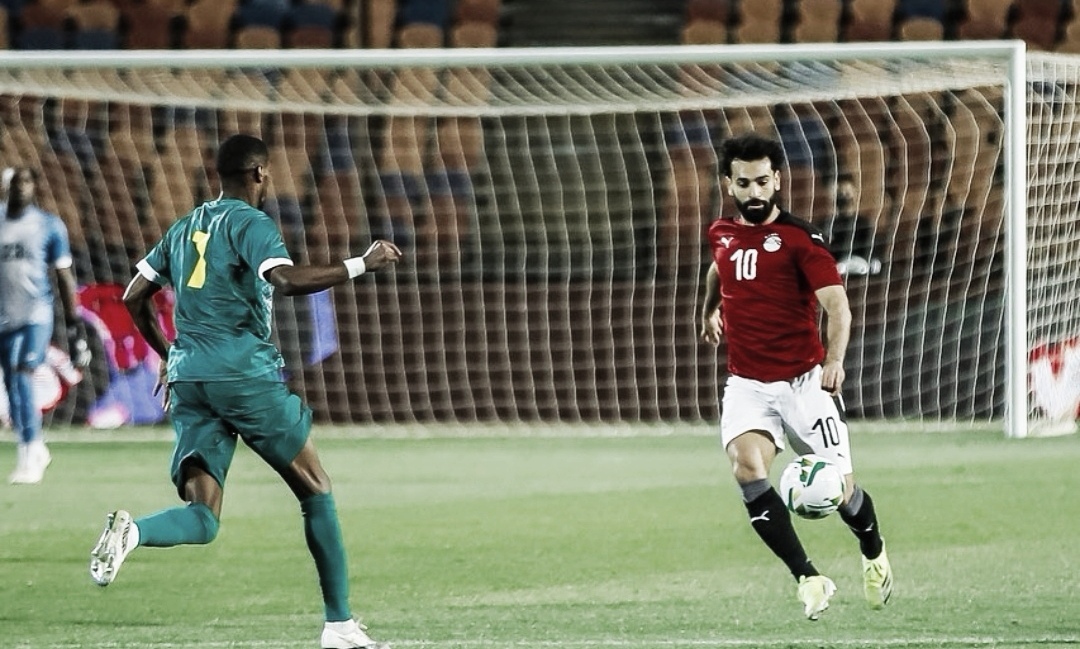 Highlights
End of the match
87'| Red card for Gabon
75'| Egypt goal
69'| Egypt almost scores
61' | Dangerous foul for Egypt
54'| Gabon goal
Second half begins
Break
34'| Mohamed Hamdy's missed shot
31'| El Shenawy stops
28'| Dangerous foul by Gabon
24'|Marwan Hamdy had it
20'| No clear chances
4'| Afsha's goal
3'| Penalty for Egypt
The meeting begins
Five minutes to start
Lineup of Gabon
Egypt's lineup
We already have lineups
Will Gabon's positive streak continue?
Will Egypt remain undefeated?
The other group match
Referee of the match
We are here
Stay tuned for the Egypt vs Gabon live stream.
Match Schedule
Gabon has never beaten Egypt
History
First leg
Qualification
Last match for Gabon
Egypt's last match
How do Gabon fare?
How does Egypt arrive?
Welcome to VAVEL