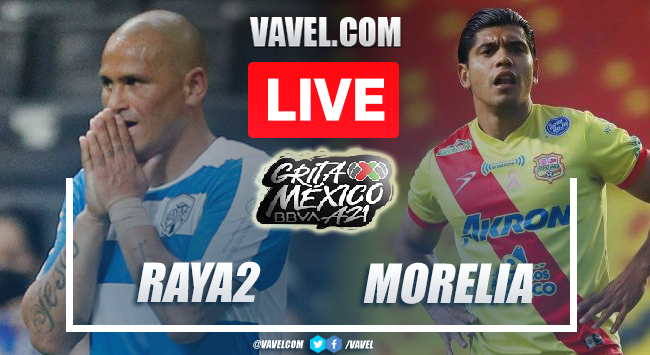 Summary
Thank you for following the VAVEL.COM webcast.
THE GAME IS OVER!
86´
80´
75´
70´
62´
55´
49´
THE SECOND HALF BEGINS!
THE FIRST HALF IS OVER!
37´
25´
18´
11´
5´
3'
THE MATCH BEGINS
IN MOMENTS WE START
Warm up!
THE CANARY ELEVEN IS READY!
Here is the outlook for qualification
ALL OR NOTHING!
They didn't add up to what they wanted!
They haven't won since October 5!
Here's how Morelia arrives!
THE CANARIES ARE HERE!
THEY ARE ALREADY AT HOME!
How are the Raya2 team doing?
THE WAIT IS OVER!
Tune in here Raya2 vs Morelia Live Score
What time is Raya2 vs Atlético Morelia match for Liga Expansión MX?
Watch out for this Atlético Morelia player:
Watch out for this Raya2 player:
Atlético Morelia's final lineup:
Raya2's last lineup:
Background:
Refereeing team
Staying at the top
To make the Steel Giant weigh
Two completely different realities
Kick-off time
Welcome to VAVEL.com's LIVE coverage of the 2021 Liga MX: Raya2 vs Morelia!