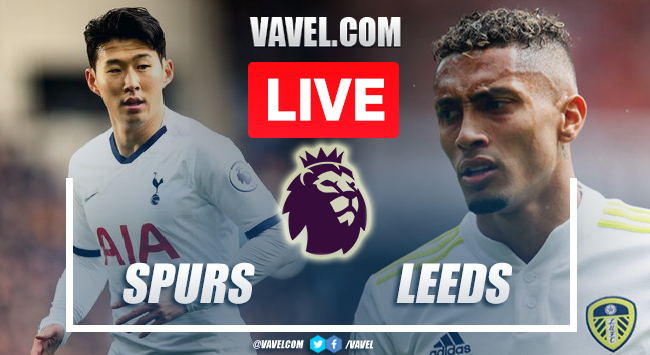 Summary
Thank you for following the VAVEL.COM
THE MATCH IS OVER!
80´
THAT'S HOW THE GOAL WAS SCORED!
69´
65´
THAT'S HOW THE GOAL WAS SCORED!
58´
57´
52´
49´
THE SECOND HALF BEGINS!
END OF THE FIRST HALF!
44'
37´
34´
30´
29´
18´
12´
8´
3´
1'
THE MATCH STARTS!
IN MOMENTS WE START
WARM UP!
A new Tottenham!
Here comes Leeds United!
Here's how the Spurs arrive!
That's the way Leeds goes out!
GETTING BACK ON TRACK!
Like this the last time they saw each other's faces!
SPURS' ELEVEN READY!
THIS IS HOW BOTH TEAMS ARRIVE!
IS ALREADY IN THE STADIUM!
THE WAIT IS OVER!
Tune in here Tottenham vs Leeds United Live Score
What time is Tottenham vs Leeds United match for Premier League?
Watch out for this Leeds United player:
Watch out for this Tottenham player
Latest Leeds United lineup:
Tottenham's last line-up:
Background:
Refereeing quartet:
Looking to return to European places
Looking to climb up the table
A duel of different realities
Kick-off time
Welcome to VAVEL.com's LIVE coverage of the 2021 Premier League: Tottenham vs Leeds United!