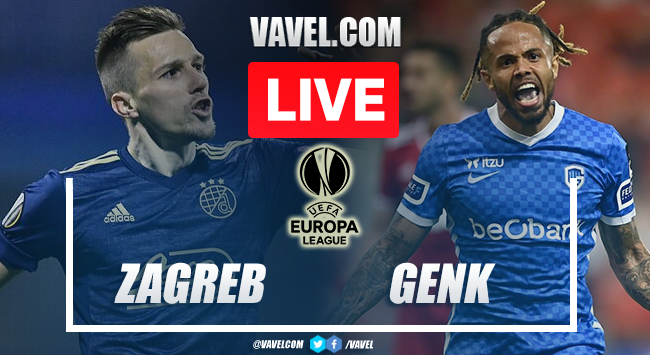 Summary
Thank you for following the VAVEL.COM broadcast.
it's over
80´
72´
65´
58´
51´
Start of the second half!
THE FIRST HALF IS OVER!
45´
35´
27´
21´
16´
11´
6´
THE GAME KICKS OFF
IN MOMENTS WE BEGIN!
KRC GENK TEAM SUMMARY
DINAMO ZAGREB TEAM SUMMARY
Interesting facts about Dinamo Zagreb
Interesting facts about Genk
Historical clashes
Here's how Genk arrives
Here's how Genk arrives
Here's how Dinamo Zagreb arrive
Game Context
Genk's starting eleven ready!
The wait is over!
Tune in here Dinamo Zagreb vs Genk Live Score
What time is Dinamo Zagreb vs Genk match for UEFA Europa League match?
Watch out for this Dinamo Zagreb player:
Watch out for this Genk player:
Last Dinamo Zagreb lineup:
Last Genk line-up:
Background:
Refereeing team:
Looking to secure qualification
Win or die
The road to Seville begins
Kick-off time
Welcome to VAVEL.com's LIVE coverage of the UEFA Champions League match: Dinamo Zagreb vs Genk!