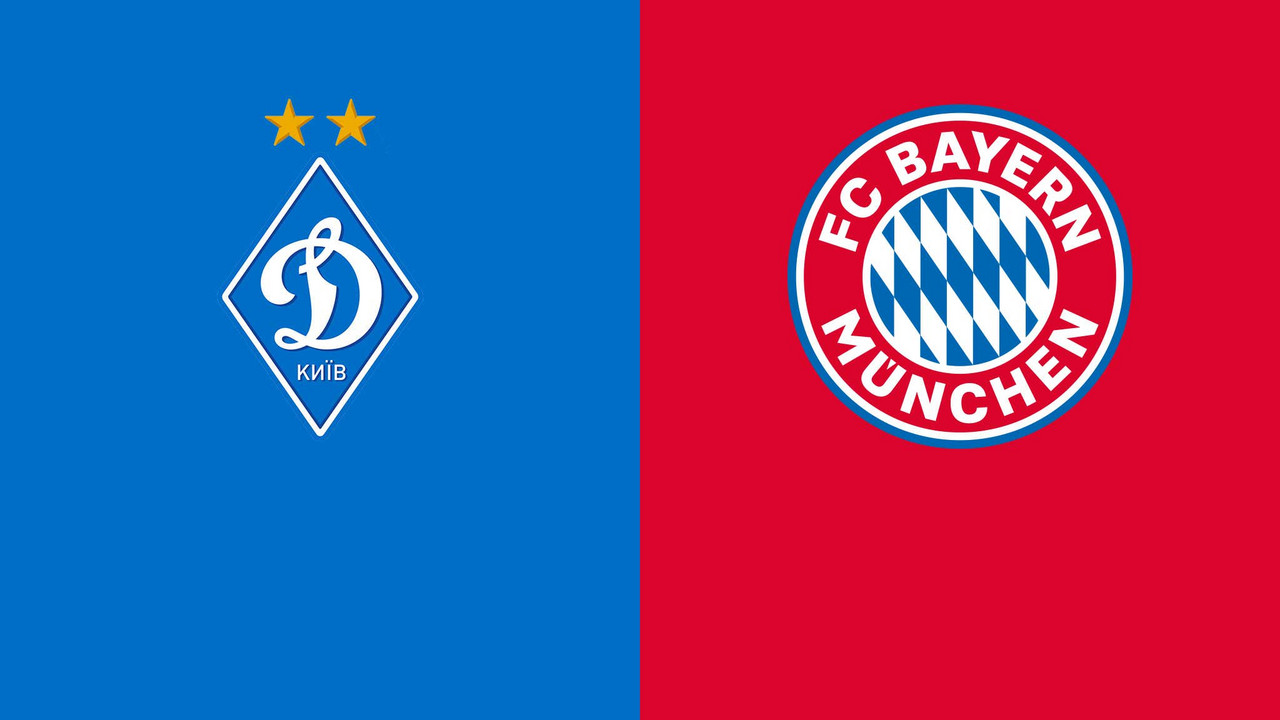 Thank you
END OF THE MATCH ✔
90' +1
90'⌚
87'
83'
78'
75' Dynamo Kyiv substitution 🔁
73'
69' DYNAMO KYIV SCOOOOOOOOOOORES ⚽
65' Bayern Munich substitution 🔁
60' Ball possesion
57'
52' 🟨
49'
46' Bayern Munich substitution 🔁
46' Dynamo Kyiv substitutions 🔁
SECOND HALF BEGINS 🕕
FIRST HALF STATS 📈
END OF THE FIRST HALF✔
45'⌚
45'
42' BAYERN MUNICH SCOOOOOORES⚽
35'
33'
32'🟨
30'
27'
24'
20'
Bayern Munich celebrates
15' BAYERN MUNICH SCOOOOOOOORES⚽
11'
6'
3'
THE MATCH BEGINS🕢
The court is covered by snow, so far there is no news of suspension.
Bayern Munich starting XI
Dynamo Kyiv starting XI
History between the two teams
Everything is ready
Tune in here Dynamo Kyiv vs Bayern Munich Live Score
How to watch Dynamo Kyiv vs Bayern Munich Live Stream on TV and Online?
¿A qué hora es Dynamo Kyiv vs Bayern Munich?
Bayern Munich key player
Dynamo Kiev key player
Who will be the referee and his assistants?
Bayern Munich, the best of the tournament
Dynamo Kiev, for their last chance
The match will be played at the Kiev Olimpic Stadium
Welcome to VAVEL.com's coverage of the 2021-22 UEFA Champions League match: Dynamo Kyivvs Bayern Munich Live Updates!