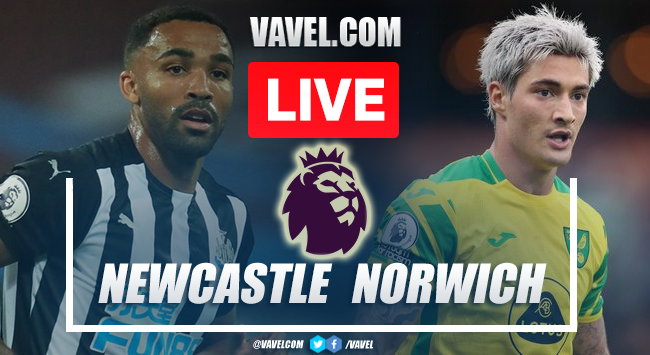 Summary
Thank you for watching the match on VAVEL.COM
THE MATCH IS OVER.
79´
THAT'S HOW THE GOAL WAS SCORED!
61´
55´
START OF THE SECOND HALF!
THE FIRST HALF IS OVER!
38´
30´
23´
18´
11´
8´
7´
3´
THE MATCH STARTS!
We'll get started in a few moments!
This is how Norwich City will go out!
Match Context
Newcastle lineup confirmed!
Here comes Norwich!
Here comes Newcastle!
Norwich City Fun Fact
Newcastle fun fact
They've arrived at the Stadium!
FACE-TO-FACE MEETINGS AND RECENT RESULTS
THE WAIT IS OVER!
Tune in here Newcastle vs Norwich Live Score
What time is Newcastle vs Norwich match for Premier League?
Watch out for this Norwich player:
Watch out for this Newcastle player
Latest Norwich line-up:
Newcastle's last line-up:
Background:
Refereeing team:
Away from relegation
They want to get out of the bottom of the general standings
The most even duel of the tournament
Kick-off time
Welcome to VAVEL.com's LIVE coverage of the 2021 Premier League: Newcastle vs Norwich!