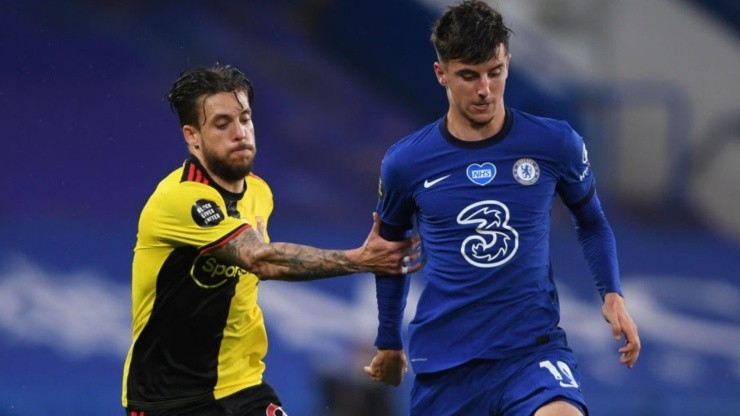 Thank you all!
END OF THE MATCH: CHELSEA TAKES ALL THREE POINTS
85' Watford substitution
78' Cleverley's center
74' GOOOOOAAL
69' Good play by Havertz
60' Chalobah leaves with injury
53' Foul for Watford
Starts with the second part
Rest
1-1
44' GOOOOAAL
39' The assistants come in
0-1
33' GOAL DISALLOWED
30' GOOOOOAALLL
27' Offside Havertz
19' Clear chance for Mount
16' First card of the match
Match restarts
This was the moment
The suspended match continues
STOPPED MATCH
12' Forced change
First few minutes very quiet
THE MATCH BEGAN
5 minutes
Chelsea away data
23 straight games conceding Watford
This is Raineri's eleven
Watford players stepping foot at Vicarage Stadium
Tuchel leaves Jorginho, Werner and Lukaku on the bench
1 hour
How to watch Watford vs Chelsea live in the Premier League ?
What time is the match Watford vs Chelsea in the Premier League ?
Watford training before facing Chelsea
Jorginho, third in the golden ball, was only ahead of Lewandowski and Leo Messi.
How does Chelsea arrive ?
How does Watford arrive ?
Background
Headquarters
Preview of the match
Welcome to VAVEL.COM's LIVE coverage of Watford vs Chelsea in the Premier League.