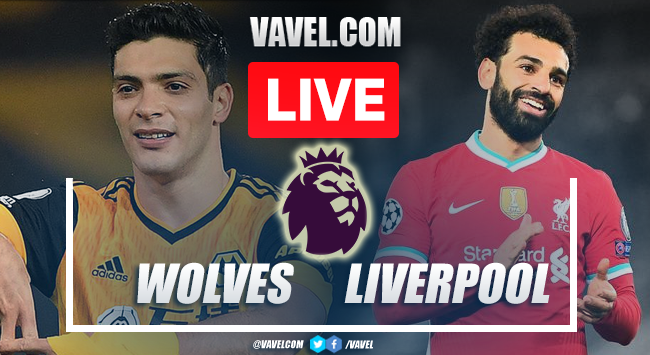 Summary
Thank you for following the VAVEL.COM
THE MATCH IS OVER
LAST 10 MINUTES OF THE MATCH!
76´
72´
66´
62´
61´
51´
START OF THE SECOND HALF!
THE FIRST HALF IS OVER!
41´
37´
28´
26´
20'
13´
12´
6´
2'
THE MATCH STARTS!
IN MINUTES WE START!
WILL ALISSON'S FRAME FALL?
It will be a game of many goals!
Key Statistics
HERE'S HOW WOLVES ARRIVE!
THIS IS HOW LIVERPOOL ARRIVES!
HE'S CELEBRATING!
RED DOMINION
FC LIVERPOOL TEAM SUMMARY
WOLVERHAMPTON WANDERERS TEAM SUMMARY
LIVERPOOL'S STARTING XI READY!
WOLVES STARTING XI READY!
A LITTLE REMINDER
FACE-TO-FACE MEETINGS AND RECENT RESULTS
THE WAIT IS OVER!
Tune in here Wolves vs Liverpool Live Score
What time is Wolves vs Liverpool for Premier League?
Watch out for this Wolves player:
Watch out for this Liverpool player
Last Wolverhampton lineup:
Last Liverpool line-up:
Background:
Refereeing team:
Looking to go upwards
In search of the English championship
A great match that looks like a great match
Kick-off time
Welcome to VAVEL.com's LIVE coverage of the 2021 Premier League: Wolves vs Premier League!