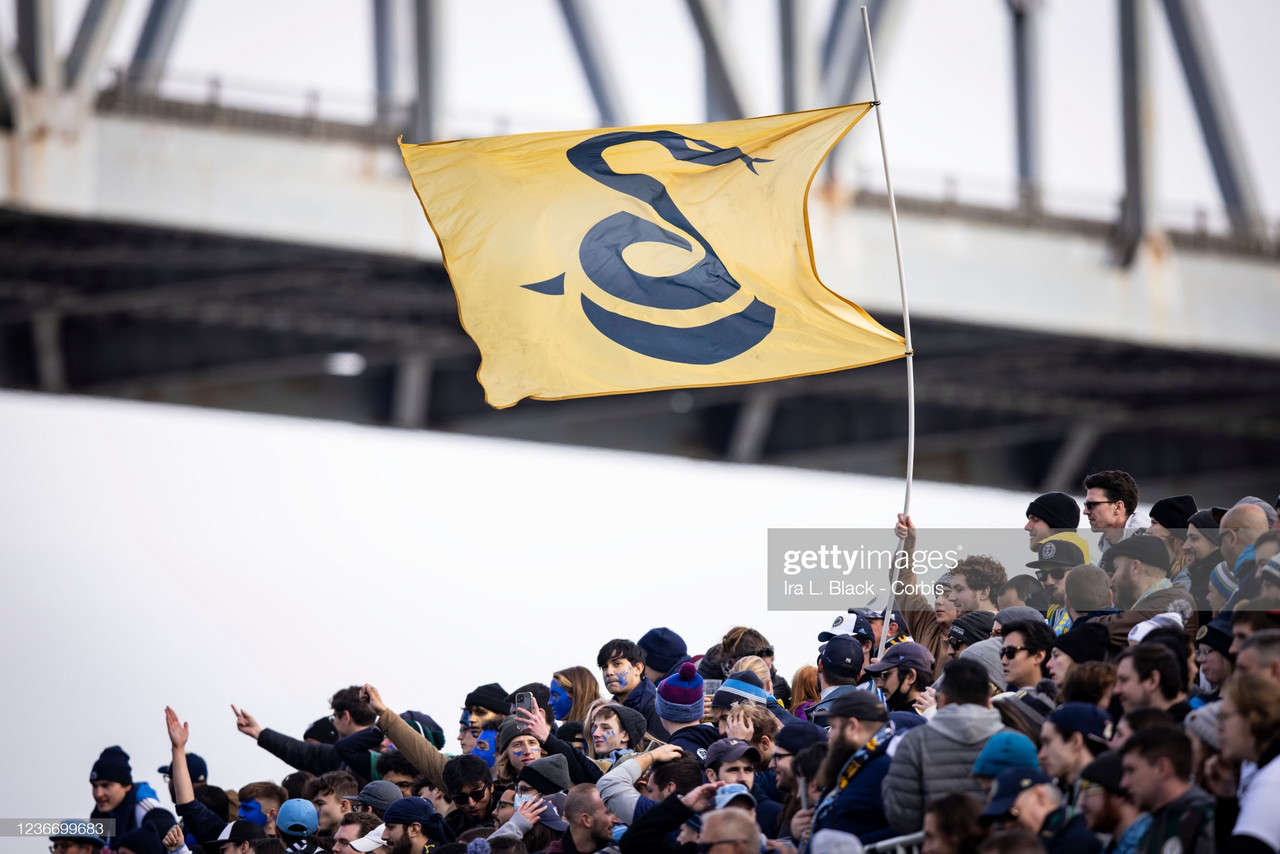 It was announced this weekend that as many as eleven Philadelphia Union players have been put into the MLS's health and safety protocols before their Eastern Conference final against New York City FC - making them massive outsiders to reach the MLS Final.
The list of players includes six starters: captain Alejandro Bedoya, left back Kai Wagner, goalkeeper Andre Blake and center backs Jakob Glesnes and Jack Elliott. In addition, midfielders Ilsinho and Quinn Sullivan, defender Alvas Powell, reserve goalkeeper Joe Bendik as well as forwards Cory Burke and Sergio Santos are all out of the Eastern Conference final, leaving the Union massively short of options for the game.
In response, the Union has drafted in three new recruits through Extreme Hardship. The following statement was released via the club's official website:
"Philadelphia Union today announced they have signed Brandan Craig and Anton Sorenson to short-term agreements due to Extreme Hardships, making them available for the club's match in the Eastern Conference Finals vs. New York City FC."
"Additionally, the club has added league pool goalkeeper Greg Ranjitsingh to their roster. The club's current number of players in health and safety protocol have made them eligible for Extreme Hardship."
What is "Extreme Hardship"?
MLS squads are permitted to be up to 30 players in total. There are various other rules surrounding Homegrown Players and Designated Players that must be adhered to, but there is also legislation in place to help clubs out in times of injury and Health and Safety protocol.
Clubs may add players to their roster in cases of "Extreme Hardship."
Extreme Hardship exists when an MLS club has:
Fewer than 16 outfield players available.
OR has fewer than two goalkeepers available.
According to the guidance, a club "may sign players, on loan, to Short-Term Agreements (up to four-day contracts) for MLS League Season games only in cases of Extreme Hardship".
Furthermore, there exists a "League Pool" of players available for circumstances like this - and the goalkeeper Greg Ranjitsingh falls into this category. It could be a chance for them to make a name for themselves and become the unlikely hero.
Will this help or hinder the Union?
The circumstances around the game make it seem as if the it's a foregone conclusion that NYCFC will make it through to the MLS Final to meet Portland Timbers, who triumphed 2-0 against surprise package Real Salt Lake.
However, just as Salt Lake shocked the favourites Seattle Sounders on penalties after having zero shots on target in the first round of the Playoffs, the Union will want to feel that a siege mentality could get them through. They have unfamiliar players and a weaker squad than they would like, but sometimes issues like this can galvanise a team.
The Union fans will certainly be hoping this is the case today - remember to follow along with VAVEL's Live commentary if you can't catch the game!