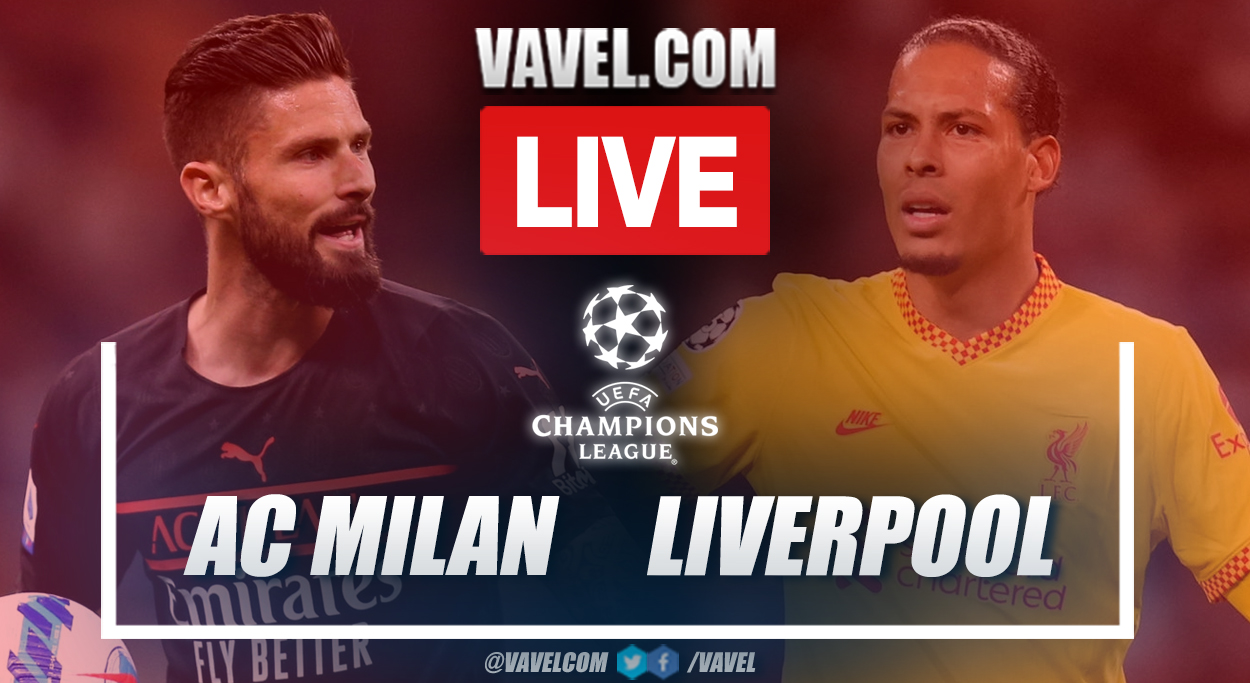 Thank you all!
END OF THE MATCH: AC MILAN OUT OF THE CHAMPIONS LEAGUE
90+2 Forgive Chamberlain
Atlético de Madrid scores the second
88' Kessie's chance
82' There is also a change in the Italian team
80' Klopp's defensive change
76' Arrival of Theo
70' Another one from Origi
66' Origi almost scores the third
Origi scores
60' Pioli double substitution
MILAN WOULD BE OUT OF THE CHAMPIONS LEAGUE RIGHT NOW.
54' GOOOOAAL
52' Tomori goes down
49' Good play by Minamino
46' Second half started
END OF THE FIRST PART
42' Foul for Milan
1-1
35' GOOOOOAAL
33' Liverpool could have equalized
1-0
29' GOOOOOOAAL
28' Ibrahimovic's exit is aborted
20' Liverpool take a corner
19' Center by Neco Williams
13' Romagnoli with molestias
9' Allison stopped
THE MATCH BEGAN
THE MATCH BEGAN
All set
Milan's accounts to qualify for the round of 16
Group B: Porto, Milan and Atletico Madrid will play for a place in the round of 16
This is the eleven chosen by Pioli
Klopp rests regulars
Milan's dressing room tunnel prepared
1 hour
Where and how to watch AC Milan vs Liverpool ?
What time is AC Milan vs Liverpool in the Champions League ?
Klopp confirmed in press conference that there will be rotation in the match against AC Milan
Pioli and Tomiri talk ahead of Milan's decisive game
How does Liverpool arrive ?
How does AC Milan arrive?
Background
Headquarters
Preview of the match
Welcome to VAVEL.COM's LIVE coverage of AC Milan vs Liverpool in the Champions League.