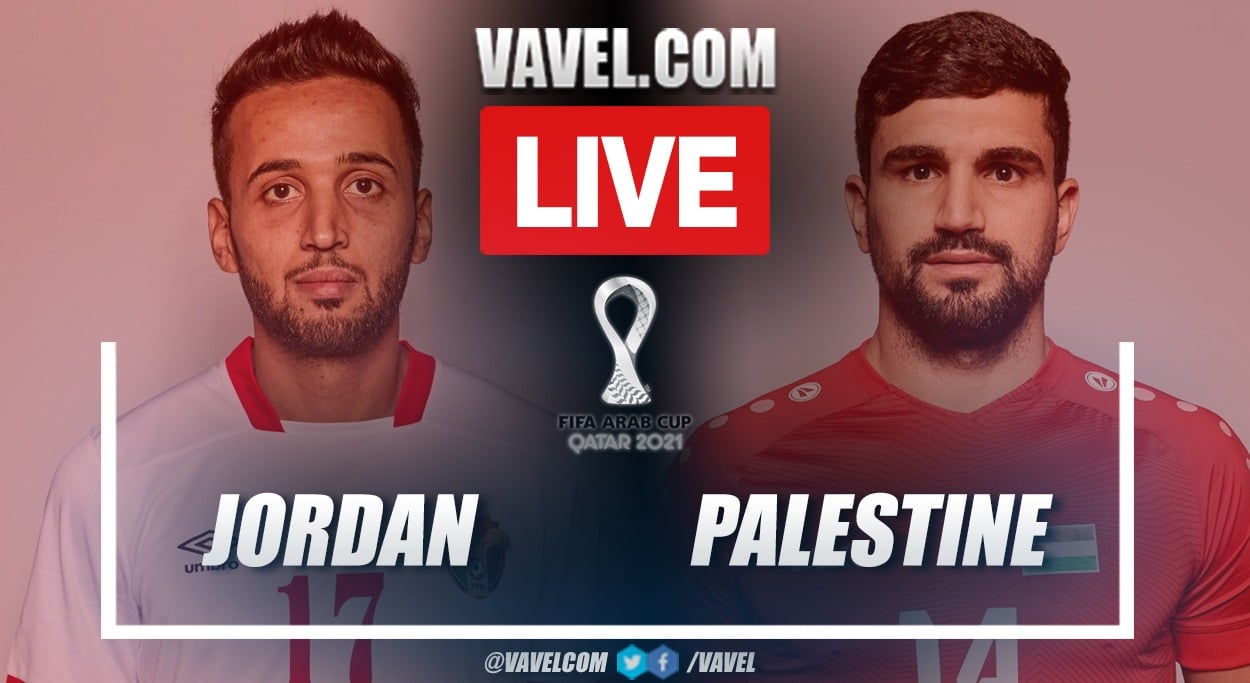 Thanks
END OF THE MATCH ✔
90'+1 JORDAN SCOOOOOOORES ⚽
90' ⌚
89' Jordan substitution 🔁
87' JORDAN SCOOOOOOOOORES ⚽
84' JORDAN SCOOOOOOOORES ⚽
82'
79' Palestine substitutions 🔁
75' Jordan substitutions 🔁
72'
69'
66'
61'
57'
54'
49'
46' Jordan substitution🔁
SECOND HALF BEGINS 🕕
END OF THE FIRST HALF ✔
45'+2🟨
45'⌚
42' PALESTINE SCOOOOOOOORES⚽
35'
33'
27'
24' JORDAN SCOOOOOOOOORES ⚽
20'
15'
12'
10' JORDAN SCOOOOOOOORES ⚽
8'
6'
3'
THE MATCH BEGINS 🕕
All set at Ras Abu Aboud Stadium
History
Palestine starting XI
Jordan starting XI
Everything is ready
Tune in here Jordan vs Palestine Live Score
How to watch Jordan vs Palestine Live Stream on TV and Online?
What time is Jordan vs Palestine for Arab Cup?
Palestine key player
Jordan key player
Who will be the referee and his assistants?
Palestine stakes its honor
Jordan, for qualification
The match will be played at the Ras Abu Aboud Stadium
Welcome to VAVEL.com's coverage of the 2021-22 Arab Cup match, Jordan vs Palestine Live Updates!