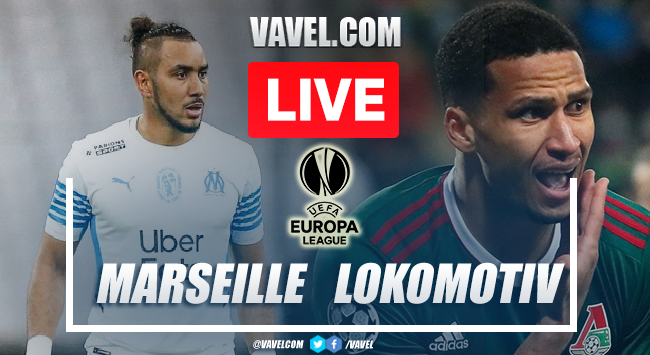 Thank you for joining us
90+5
90'
85'
80'
76'
71'
67'
64'
59'
55'
52'
48'
45'
45+3
45'
40'
35'
32'
28'
25'
21'
17'
13'
9'
5'
2'
Opening whistle
Fans
All ready
The other Group E match
Teams are warming up
Lineup Lokomotiv
Lineup Marseille
Velodrome Stadium
Referee
Stay tuned to follow Marseille vs Lokomotiv live in the UEFA Europa League 2021.
Where and how to watch Marseille vs Atalanta online live in UEFA Europa League
Watch out for this Lokomotiv player:
Watch out for this Marseille player:
Lastest Lokomotiv Lineup:
Latest Marseille lineup
Lokomotiv seeks not to finish in last place
Marseille to finish the tournament with dignity.
How is Group E going?
Welcome