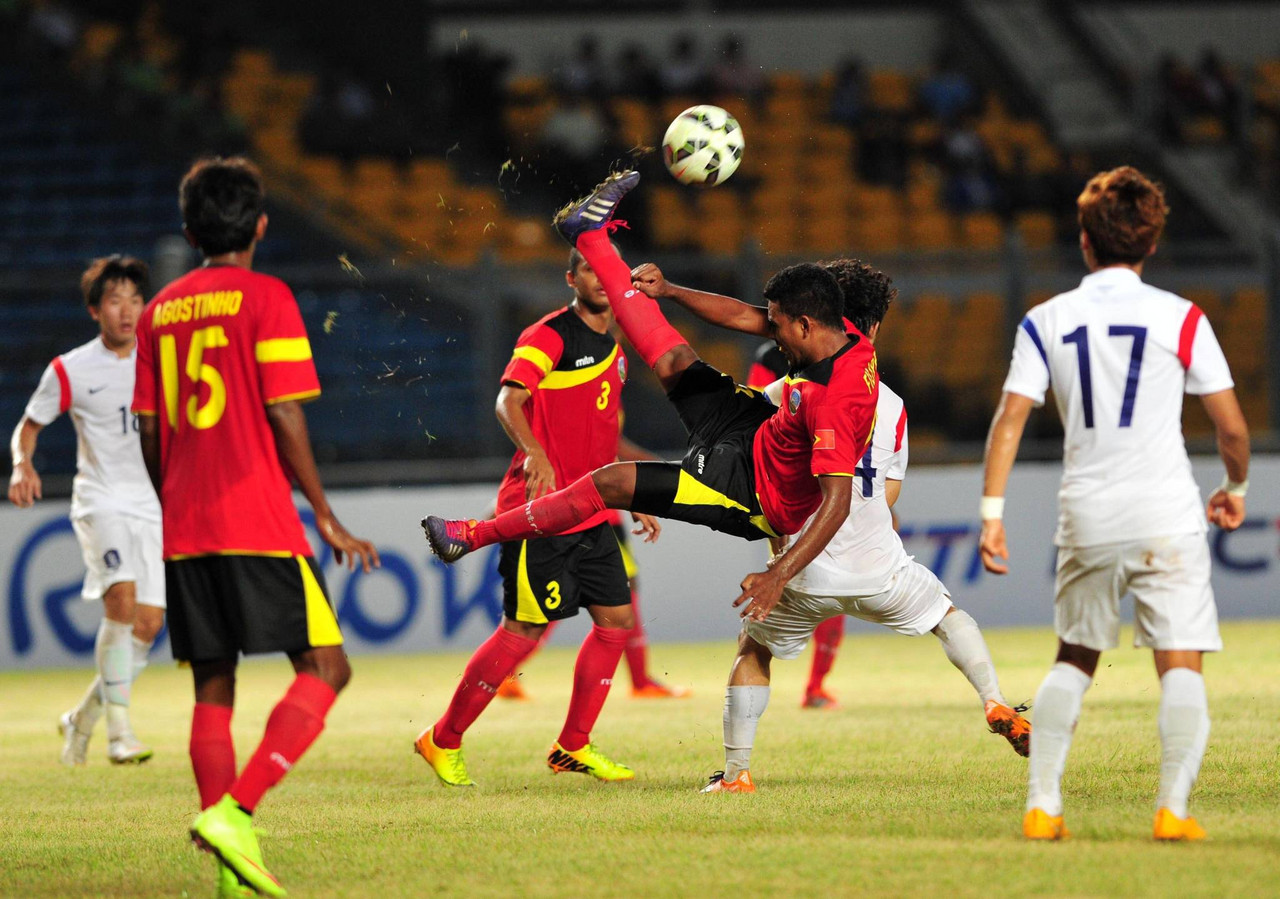 Thank you all!
END OF THE GAME:PHILIPPINES EARNS ITS FIRST THREE POINTS
2 minutes of pronunciation
Ingreso Goal
78' GOOOOAALLL
Change in the Philippines
74' Yellow card for Nobel
70' Foul by Daniels
0-3
Nazari's second goal
53' Foul for Philippines
Changes in the Philippines
THE SECOND PART BEGAN
First goal
45+1 GOOOOAALL
45' GOOOOAALL
40' GOOOOOAALL
36' GOOOOLL
32' GOOOOOAALL
26' Corner kick to Philippines
21' GOOOOOAALL
18' East Timor takes a corner kick
13' Shot by Kevin Ingreso
10' Mendoza's mistake
2' First up for the Philippines
THE MATCH BEGAN
The two teams
And this is the Philippine eleven
Eleven from East Timor
Another Group A match
Group A
East Timor vs Philippines
1 hour
Where and how to watch Timor vs Philippines ?
What time is East Timor vs Philippines in the Suzuki Cup ?
Summary of Philippines vs Singapore
Summary of the clash between East Timor and Thailand
How does the Philippines arrive ?
How to get to East Timor ?
Background
Headquarters
Preview of the match
Welcome to VAVEL.COM's LIVE coverage of the match between Timor Leste vs Philippines in the Suzuki Cup.