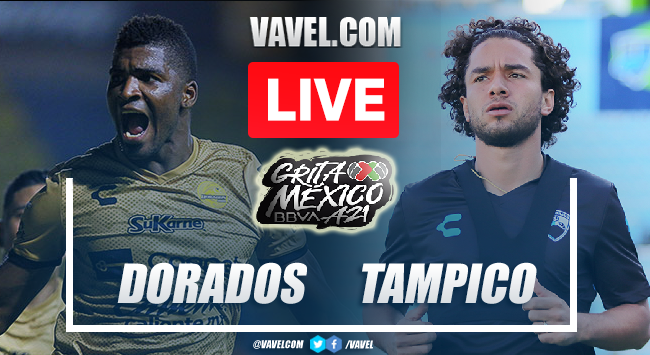 The winning goal
Thanks
End game
94'
90'
90'
88'
85'
81'
77'
72'
70'
68'
64'
60'
53'
50'
46'
46'
Half time
44'
41'
40'
35'
Gol Tampico 1-0
29'
25'
20'
17'
17'
14'
10'
5'
4'
0'
Minutes away
They are applauded
Tampico Madero substitutes
Dorados substitutes
XI Tampico Madero
XI Dorados
They have arrived
All set
Continue with the domain
Recovering the mystique
Start
Tune in here Dorados vs Tampico Madero Live Score in Liga Expansion MX
What time is Dorados vs Tampico Madero match for Liga Expansion MX?
Last games
Key player Tampico Madero
Key player Dorados Sinaloa
Last Team Tampico Madero
Last Team Dorados Sinaloa
He invites them to the final
Tampico Madero: not to trust
Dorados de Sinaloa: to shake off their paternity
What do they need to advance?
Kick-off time
Welcome to VAVEL.com's LIVE coverage of the 2021 Liga Expansion MX: Dorados vs Tampico Madero!